We like to buy a wig that is always popular and style. In addition to natural black wigs, blonde wigs are our best choice. This article will explain why blonde hair is so fashionable, how we can choose the best blonde hair that is suitable for us. Let's first discuss the reasons why blonde wigs are so popular.
1. They look beautiful
Blonde itself is a very beautiful color. It makes your appearance more refined and visually catching people's eyes, if you have fair skin, blonde wigs will make you appear more attractive. If you have dark skin, it's an advantage to wear a blonde wig, because blonde is a very bright color, it helps brighten your skin tone. In short, blonde hair is very suitable and pretty to wear.
2. Comfortable
Even if blonde hair is colored, it is very comfortable to wear. You will not feel stuffy or heavy, Alipearl's hair is dyed from 100% human hair without any chemical treatment, it is breathable and comfortable to wear.
3. It goes well with most dress
Blonde hair is a very soft color. It is not as bright as red or pink, it is eye-catching but not too flashy. You don't have to worry about this color wig not matching your clothes, black, white, dark, and light can be matched. Therefore, blonde wigs are also very suitable for daily wear.
How to choose the ideal blonde wig?
When we choose a blonde wig, texture and length are factors that should be considered.
Alipearl's blonde wig is mainly straight and Body wave hair.
Alipearl blonde wigs come in a wide range of lengths, from the shortest 12 inches to the longest 30 inches. Short hair is cute, long hair can show your charming temperament, but also let you send out personal charm.
Some of the best-selling blonde wigs on the Alipearl website are recommended:
#613 Pure Blonde Wig
#613 pure blonde wig is the most colorful blonde type, it can contrast with different skin tones. The most popular blonde on our website is this color, and the wig types include 5*5 lace, 13*4 lace, and 13*6 lace.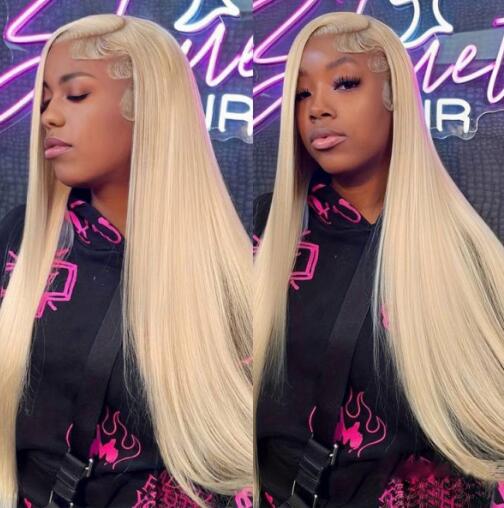 Honey Blonde Wig
When we think of honey, the first thing we think of is warmth and sweetness, this is exactly what a honey blonde wig looks like, especially in the winter.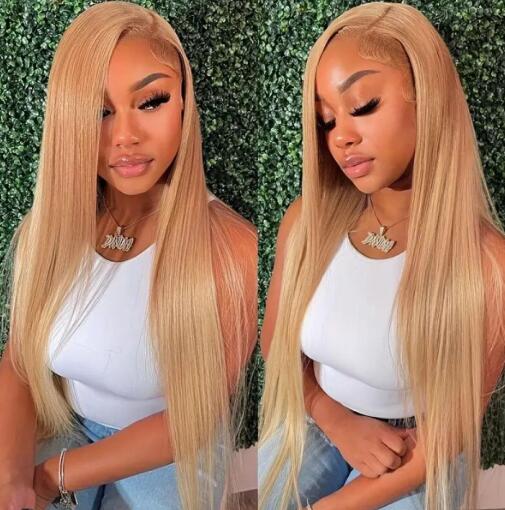 Ash Blonde Ombre Wig
If you don't want to go for an over-the-top look, try light blonde hair to tone it down, when combined with dark hair roots and highlights, it looks fantastic. For more laid-back women, this ash blonde color wig is the best choice.
Talking about colored hair, Alipearl's blonde color wigs will not disappoint, you can find one pretty wig on the Alipearl website, this is the link: https://www.alipearlhair.com/.