Description

Reviews

Ambassador Program
| | |
| --- | --- |
| HAIR TEXTURE | Body Wave |
| WIG TYPE | 13x4 Lace Front Wigs |
| HAIR COLOR | Ash Blonde Wig With Dark Roots |
| LENGTH | 18-26 Inches |
| HAIR DENSITY | 180% Density |
| CAP SIZE | Average Size, Universal Cap Adjustable Size for most People |
| HAIR QUALITY | High Quality 100% Human Hair, Baby Hair Around |
| CUSTOMIZED or NOT | Yes, This is a Customized Product. Customize Time Is 7-15 Days. |
| DELIVERY TIME | Normal by DHL or FedEx, 3-7 Working Days Arrive After Shipping |

HUMAN HAIR WIG DAY MAINTENANCE
1.Always comb or brush through hair using the appropriate tools for textures. When you need to comb a wig, be gently. Do not use a regular brushes. For Straight hair and Body wave, wide-tooth-comb are highly recommended. For Deep Curly Hair, please only use hand to prevent tangle. For stubborn tangles, applying a spray conditioner can help loosen them.
2.Hair Wig has to be washed and conditioned at least twice a week.
3.If hair has to be put in a ponytail do not use a rubber band, use a soft fabric or satin hair scrunchie to avoid tangling and dryness.
4.When using hot tools, we suggest temperatures under 350Fdegrees for colored hair, and under 400F degrees for natural colored hair to avoid dryness. Do not leave any hot tools on the hair for no more than 30 seconds. Once done styling your hair, clean your hot tools.
5.Place your wig on a wig stand or mannequin head when not wearing your wig.

Customer Service:
If you have any questions, please feel free to contact us, we will try our best to help you and give you a satisfactory reply within 24 hours.
WhatsApp/iMessage: +8613303748706
Email: server@alipearlhair.com
(Please Notice: Because there is a big time difference between us, if we can't reply to you in time, we hope you can understand, and we will reply to your message as soon as we go to work.)

WHAT PEOPLE ARE SAYING

Average Rating

38 Reviews

22

High quality blonde hair, the best and the hair smells amazing on arrival. The waves are beautiful. It's more 613 with hints of yellow and slight orange tones to the brown roots but I will be cleaning up the roots and line of demarcation from the roots to the blonde once I go to cosmoprof for toner. Seller is amazing, shipping was faster than I expected. Will buy again. The density is better than 180 and the hair is full root to end

18

Amazing! The hair quality is exceptional!! I 've never seen this! They are silky, soft, it's impressive!!! This is my first time to order a wig on the site and I will order again in fact! Clearly if you hesitate but you lose time order directly! The saleswoman is superb: communication at the top! She talks to you throughout the process and checks that you have what you really wanted to say, frankly nothing!! I'm gonna order all my Wigs here 

22

I'm really skeptical when purchasing wig specifically online, But this unit right here is what you need! Here's the 3 reasons why! 1. The seller is communicative, she'll make sure you'll get what you order. 2. Shipping is faster than the estimated time specially me I live in Hawaii USA! How much more if you're from mainland. 3. You get what you see. This unit is really well made! No shedding, no bad smell, and longer than what I ordered! So that's a plus !!! I'm gonna order again soon ! 

26

This was a gift for my sister and she loves it. has not yet installed it but loves everything about it. The seller was very helpful and made sure I had everything I needed. This is my first time using this site the seller made sure to reach out to me to confirm if that's what I wanted. That is how you do business by keeping up with the process and making sure your customers are happy as well. Thank you again

18

Oh my goodness, this is beautiful. No smell, no shedding. Everyone around me love it. .Would definitely buy againI would definitely buy it again, this company also has good communication 10/10 recommend ❤. thank you seller

24

Very soft hair, shipping was super fast, This hair is of good quality and has no bad smell. The hair is very long, I used the comb to comb it back and forth repeatedly, and I rarely see any shedding, which is good. Hair doesn't have split ends and looks good quality! 

22

It's beautiful, I love super beautiful and you can tell a lot that hair is natural, thank you all. The wig came to me even before the scheduled date❤

20

This wig is amazingly soft. Beautiful and the curls are POPPING! Omg the curls in the body wave are better than any body wave wig I've ever had. 

18

I had to cut mine bc it was too long! This wig is awesome! I love the color it's so soft and beautiful!! Get it!! Also it holds curls long. 

HOW TO TAKE PART IN?

Step 1

Record TikTok videos of Alipearl Hair.

(Install, style, review or final look show videos all work.)

Step 2

Tag @alipearlhair_official and Post videos.

Step 3

Put Alipearl hair link on bio

REWARDS

Views < 5K

$30 No threshold coupon

Views ≥ 5K

Hundreds of thousands Views (Even More!)

Alipearl runs Paid Ads for your videos to get more views.

No Charge, Just Share!

You may be the NEXT INFLUENCER!

CONTACT + @alipearl_hair

TO GET YOUR REWARDS.
Login Information
If you have an account with us, please log in.
Create an Account
If you don't have an account with us, please create one.

Lucky! You Got Exclusive Coupons!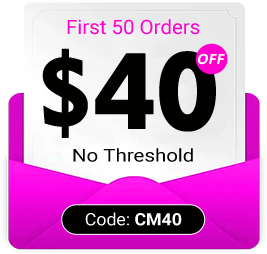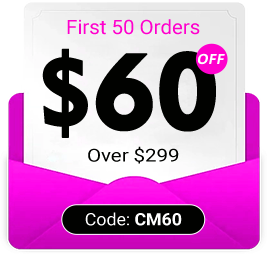 USE IT NOW