Hello everyone!
Have you heard about 3D lace frontal?
More and more girls choose easy to wear wigs instead of hair extensions. You can take them off at night and let your hair breath. Even if you sweat at the gym, you won't have any issues. To make the wigs look more natural and comfortable to wear, we have updated the lace front. The 3D lace frontal is a new lace product released in 2020. It's an upgrade version of the flat lace frontal.
Q: WHAT IS 3D LACE FRONTAL?
A: The key point we wearing a wig is to make it look as natural as possible.
Ready to wear your natural hair? You can find what best fits your head. 3D lace frontal closure is designed to fit your head and keep you comfortable to wear it. This is especially beneficial to your natural hair look.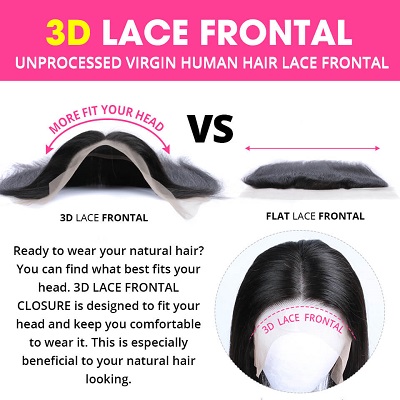 Q: WHAT'S THE DIFFERENCE BETWEEN 3D LACE FRONTAL AND FLAT LACE FRONTAL?
A: As we can see in the picture attached below, the normal flat lace is not easy to deal with, now we upgrade the 3D lace front for FREE.
The 3D Lace Frontal Advantage:
-Designed for human scalp, fit your head perfectly
-Exquisite upgrade technology
-Pre-plucked natural hairline
-High quality ultra comfortable
-Can be parted in any direction as you desire with a comb and flat iron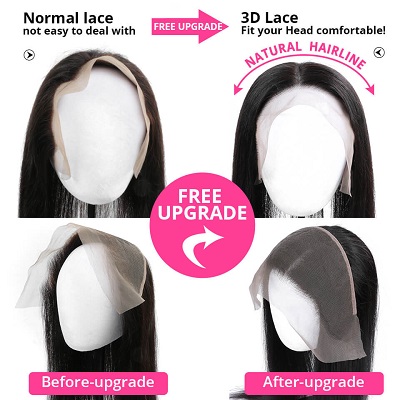 Q: WHAT IS 3D LACE WIG?
A: Alipearl offers 13x6 lace front wigs and 13x4 frontal wigs in 3D lace front now.
For the 3D 13x6 lace front wigs, Swiss lace 3D lace frontal is used at front, with perfect hairline and enough baby hair. Lace area is 13"x6", all hand-tied, big enough to do any styles.
For the 3D 13x4 lace front wigs, the lace area is 13"x4", it is the classic wig and more comfortable to wear now.
Q: WHERE CAN I ORDER AN 3D LACE WIG?
A: Please take a look at this page where you can find the 3D lace frontal wigs.
All custom lace front wigs and 13"x6" deep parting lace human hair wigs at www.alipearlhair.com can be made with 3D lace, choose 3D Lace under the Lace Material option.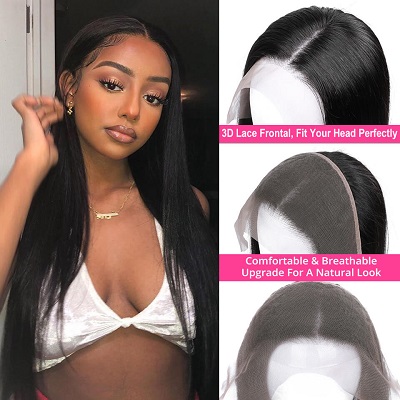 »»»Straight 3D Lace Front Wig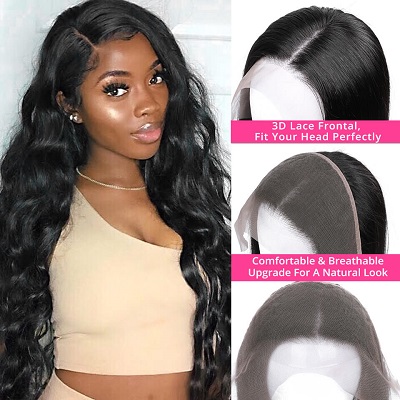 »»»Body Wave 3D Lace Front Wig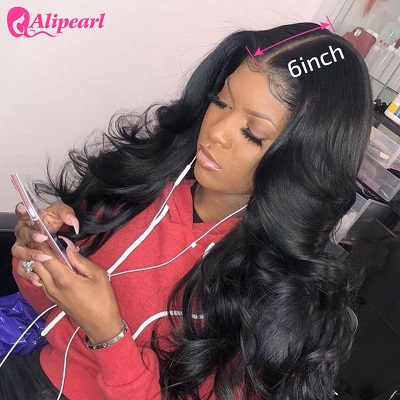 »»»Body Wave 13*6 3D Lace Front Wig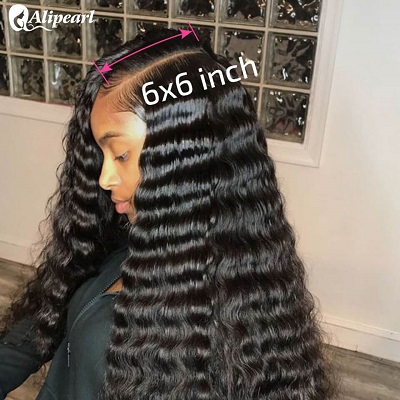 »»»3D Deep Wave 13*6 Lace Wig