Choosing a wig that fits is not easy, and for some girls, knowing how to put it on can be a challenge. Alipearl is the market leader in hairdressing, guiding the use of all types of wigs. Alipearl offers human hair headband wigs, has all textures of half wigs on sales. All wigs are made of 100% virgin human hair, no glue, no lace, easy to install and easy to take off, the best choice for beginners & lazy girls. Today, we're going to show you how to put on a headband wig, before we get to that, let's explain some details of a headband wig.
Headband wig is the newest style of wig, you can find people wearing these all over Tik Tok or other channels. Unlike other common lace frontal wigs or lace closure wigs, the headband wig is more convenient to put on and remove, it's just made with a piece of material resembling a headband and bundles, wig can be moved around the head and secured with a headband. Headband wigs come in the same type of design as traditional wigs, but the headbands are softer and more comfortable, and you can change headbands for different occasions, especially when you wear your headband wig with a gorgeous headband, it will help you stand out in the crowd.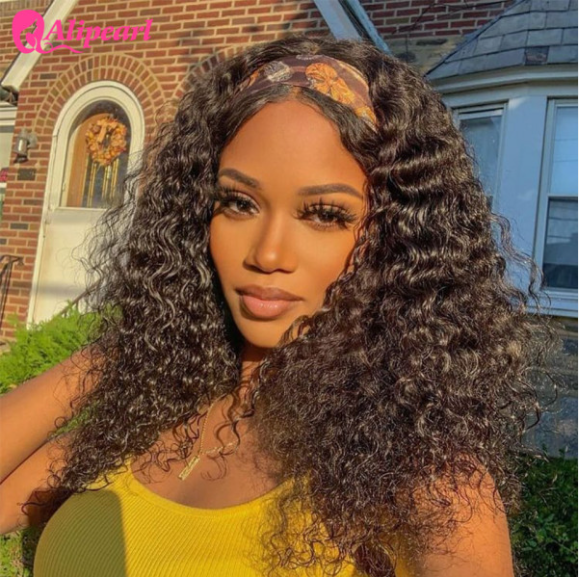 Putting On A Headband Wig
It's not a hard thing to put on a headband wig, it's just a matter of experience. A headband wig requires careful handling and proper steps to put on. Here are some instructions for wearing a human hair headband wig.
1. Brush hair back and use edge control to show your baby hair, make sure there's no apparent space between your natural hair and the wig, you also could try to straighten your natural hair if necessary, then the final look will look more natural.
2. Throw a headband wig on your head directly and take the front comb up top, use Velcro to tight the wig, also make sure the bottom combs is attached. Once you use Velcro to latch the headband part, it feels not going anywhere or you don't worry about it falling down.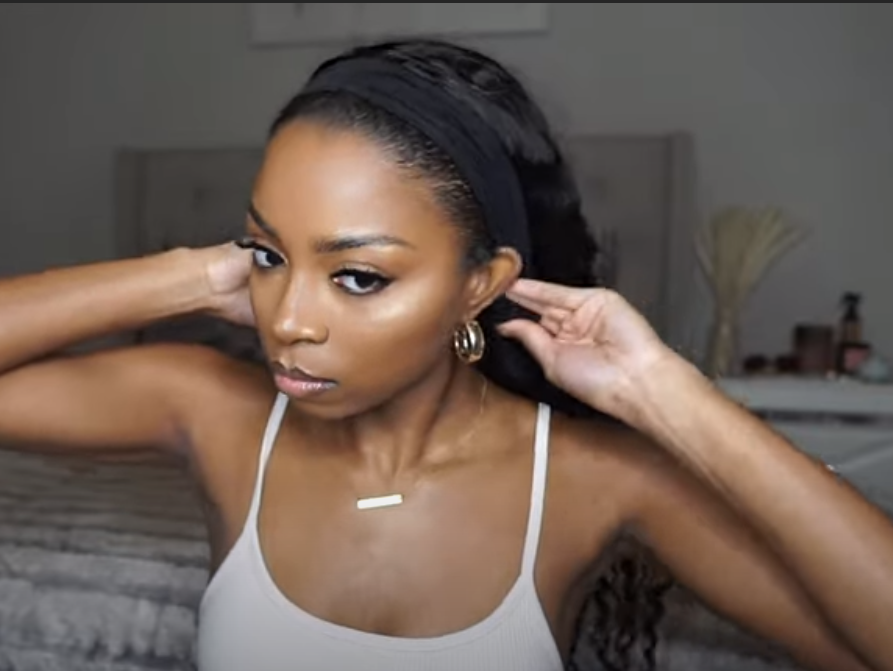 3.Only a headband wig allows you to show your hairline, and the secret of making a perfect headband look is to make your hairline look more natural, so now you could use the edge brush to comb your baby hair and make your hairline more natural.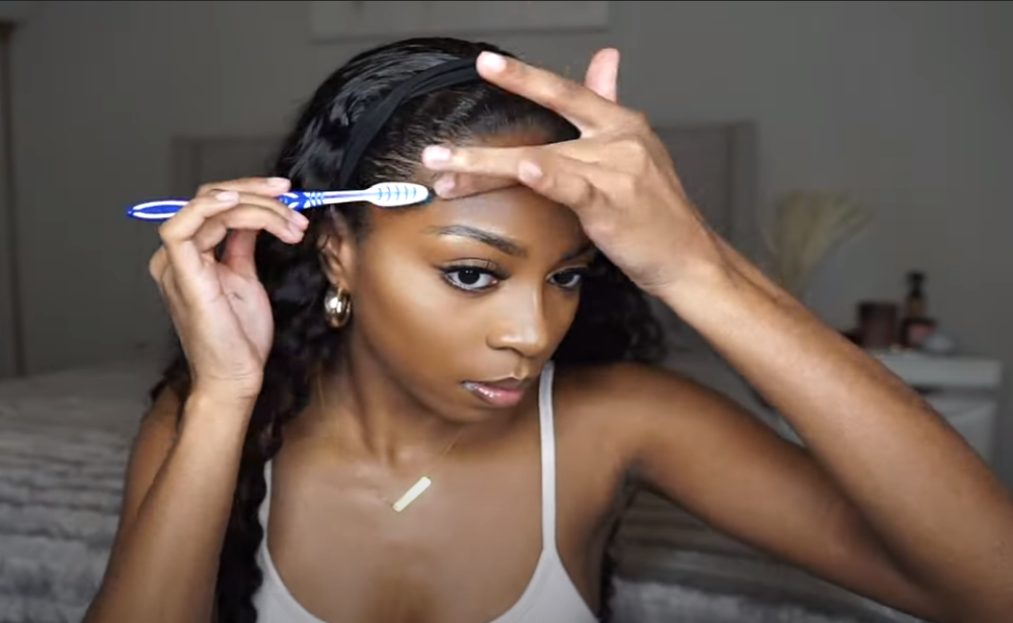 4.Put on the headband, turn yourself into a slay charming by opting for a gorgeous headband, and the crystal diamond headband works best with a headband wig.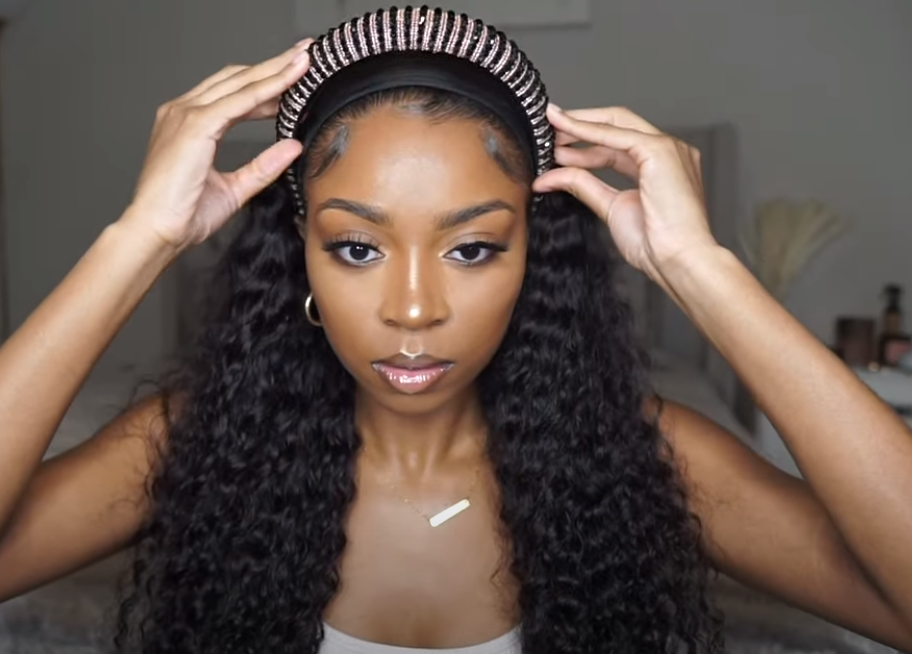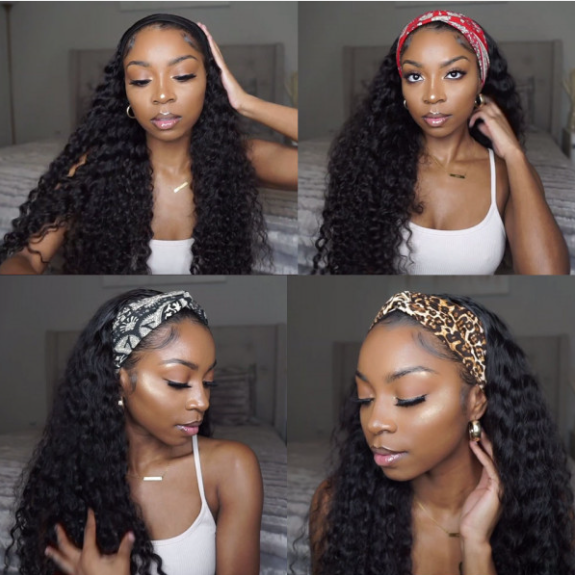 Gorgeous look but with an affordable price, Headband Wig can be cheaper than other lace frontal wigs, and if you are on a tight budget and want a supernatural and astounding look, the headband wig is definitely a great choice, go to https://www.alipearlhair.com/
and look for a headband wig.