Description

Reviews

Ambassador Program
| | |
| --- | --- |
| HAIR TEXTURE | Straight Hair |
| WIG TYPE | 5*5 Closure Bob Wigs |
| HAIR LENGTH | 10-14 Inches |
| CAP SIZE | Average Size, Universal Cap Adjustable Size for most People |
| HAIR COLOR | Highlight |
| ITEMS PER PACKAGE | 1 Piece Only |
| HAIR QUALITY | High Quality 100% Human Hair Wigs |
| FEATURES | Baby Hair Around, Slight Bleached Knots, Glueless |
| Items per Package | 1 Wig |
| SHIPPING TIME | Will Ship Out in 2-5 Working Days |
| RETURN POLICY | Accept 30 Day No Reason Return & Exchange, with Hair not be Used |

WIG CARE TIPS, MUST SEE DEAR :-)

1. Take care of the wig like your own natural hair.

2. When combing the wig, better from the ends firstly, then the middle, finally from top to ends. For stubborn tangles, detangle it with your hands firstly before combing.

3. When washing the wig, don't wring or rub the hair. Especially, don't use hot water, use warm water or cool water.

4. That's ok to only do conditioner usually, and do shampoo if a lot of dust or chemical products has been piled onto the hair over several installs.

5. After washing, be sure to moisturize the hair when it's wet. Then put the wig on a wig stand and leave it to air dry, any type of heat is damaging to the hair.

6. Don't be wearing the wigs straight for a very long time, like over two months. Switch it up normally and give your wig a break.

7. When taking off the wig, storage it into a silky bag to keep dust from going on the hair and keep it in place.

8. Dryness just leads to breakage, be sure to keep the hair moisturized and ready to go when you need them.

TOOLS THAT CAN BE USED ON HAIR

Steam flat iron: which is best for after shampooing the hair, this tool adds moisture back into the hair. A regular flat iron with ceramic or tourmaline heat can be passed over the hair

Ceramic & tourmaline iron: best (up to 450 fahrenheit/350 - 400 degrees fahrenheit for colored hair

Wand curler

Rollers (various types)

Ceramic blow dryer

Curl formers

Flexi rods

TANGLED OR TANGLED HAIR?

To prevent hair from tangling, always be sure to shampoo the hair no longer than 2 weeks.This allows for product to be removed out of the hair and for the hair to have a fresh start.

Remember, even though this hair is not attached to the head, the hair needs to stay clean to allow for free flowing tangle free hair.

The hair still consists of a cuticle (most important of the hair to take color, product, reflect light, and to heat for styling). Conditioned well treated hair will allow for the hair to be tamed more manageable during wear. The cleaner the hair w/less built up product, the better the hair will respond.

How long will my bundles or wig unit last?

The units and bundle can last up to 2 years, some even longer. Everyone cares for their units differently. The better care that is taken with the units, the longer the hair will last. When bundles, wig units, closures or frontals are not being used, shampoo, condition, and store according to information under traveling.

How do I store my hair when at home or when traveling?

Traveling with a unit? NEVER stuff your wig in a bag. ALWAYS detangle first and place in a plastic zip lock bag. If hair is longer than the bag, pin curl the ends so the hair stays tamed, let all the air out the bag, seal, and go.

Advise customers to place a wig unit on a mannequin head when not in use, also allowing long wig units to hang freely off the dresser or sit the mannequin head on a broomstick and place it in a corner to stand.

WHAT PEOPLE ARE SAYING

Average Rating

70 Reviews

14 inch...absolutely beautiful

This is my first purchase from Alipearl and l am not disappointed. I love this unit...so soft and beautiful. Can't wait to wear it

12"

The hair is nice and soft. I love the color.

14

Needed a wig quick, fast, & in a hurry. Got this less than three days after ordering it and it was beautiful. I did have to even out the hair with scissors and clippers and I bleached the knots, but overall the quality was great. Even better than some of my more expensive units.


12

This wig is awesome! I have cut it, lightened it, flat ironed it on 450°, shook it, installed it, took it out and reinstalled it several times since I purchased it in February. This was a great investment. The hair is soft and flowy…STIFF WHERE?!!!? It has a natural density as well.

16

I honestly forgot to post about this wig. But let me tell you! I've washed, cut, plucked and styled this wig multiple times and get so many compliments!


16

Hair is really soft


12

I love my wig


16

This wig is so soft and lasted me for months! I had 2 different styles while wearing it. After 2 washes I cut it shorter to rock a short Bob! This hair did NOT disappoint. This is my second purchase and I plan to use it going forward!


12

This is hair is really great, It just doesn't bleach knots too well and I couldn't get it to stay a bit straight when flat ironed. The lace also blends great with skin


14

Easy to install . Knots on the lace were small , minimum shedding


HOW TO TAKE PART IN?

Step 1

Record TikTok videos of Alipearl Hair.

(Install, style, review or final look show videos all work.)

Step 2

Tag @alipearlhair_official and Post videos.

Step 3

Put Alipearl hair link on bio

REWARDS

Views < 5K

$30 No threshold coupon

Views ≥ 5K

Hundreds of thousands Views (Even More!)

Alipearl runs Paid Ads for your videos to get more views.

No Charge, Just Share!

You may be the NEXT INFLUENCER!

CONTACT + @alipearl_hair

TO GET YOUR REWARDS.
Login Information
If you have an account with us, please log in.
Create an Account
If you don't have an account with us, please create one.

Lucky! You Got Exclusive Coupons!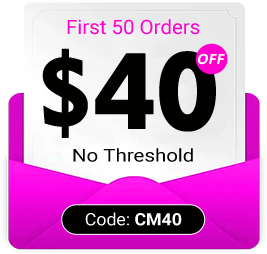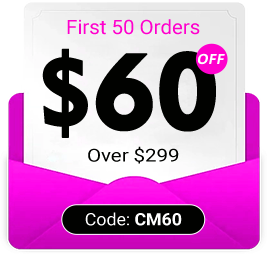 USE IT NOW