Description

Reviews

Ambassador Program
| | |
| --- | --- |
| Hair Band | Alipearl Hair |
| HAIR TEXTURE | Body Wave Human Hair Wigs |
| HAIR COLOR | Grey Highlights On Black Hair |
| LENGTH | 14-26 Inches |
| Cap Size | Average Size, Universal Cap Adjustable Size for most People |
| LACE MATERIAL | Swiss Lace |
| ITEMS PER PACKAGE | 1 Piece Only |
| FEATURES | Baby Hair Around, Slight Bleached Knots, High Quality 100% Human Hair |
| CUSTOMIZED or NOT | Yes, This is a Customized Product, The Custom Time Is 7-15 Days. |
| DELIVERY TIME | Normal by FedEx, 3-7 Working Days Arrive After Shipping |
| SERVICE | wholesale/Dropshipping/OEM/Customized(labels, tags, closure, wig, etc.) |
| RETURN POLICY | Accept 30 Day No Reason Return & Exchange, with Hair not be Used |

Wig Feature:

The Feature Of This Hairstyle Is That Only The Lace Frontal Part Or Closure Part Hair Are Highlighted. If You Buy The 13x4 Lace Frontal Wig, You Will Receive A Wig With Grey Highlights Only On The 13x4 Lace Frontal Part, And 5x5 Lace Closure Wig Is The Same Customization Method. Compared With The Highlighting Of The Entire Wig, This Hairstyle Will Be More Simple And Fashionable. It Will Well Modify Your Face Shape And Make You Look Younger And More Charming, Brighten Your Hair And Create A Lived-In Look.

Hair Wig Care Tips

1. Take care of the wig like your own natural hair.
2. When combing the wig, better from the ends firstly, then the middle, finally from top to ends. For stubborn tangles, detangle it with your hands firstly before combing.
3. When washing the wig, don't wring or rub the hair. Especially, don't use hot water, use cool water.
4. That's ok to only do conditioner usually, and do shampoo if a lot of dust or chemical products has been piled onto the hair over several installs.
5. After washing, be sure to moisturize the hair when it's wet. Then put the wig on a wig stand and leave it to air dry, any type of heat is damaging to the hair.
6. Don't be wearing the wigs straight for a very long time, like over two months. Switch it up normally and give your wig a break.
7. When taking off the wig, storage it into a silky bag to keep dust from going on the hair and keep it in place.
8. Dryness just leads to breakage, be sure to keep the hair moisturized and ready to go when you need them.

Frequently Asked Questions:
1. My hair is shedding when I wash it, is that normal?
Yes, that's very common in wigs, especially curly and wavy textures. There may be loose hairs from the tracks and those loose hairs will be removed from the wig during the co- wash. As long as there aren't clumps of hair being released from the wig, your hair is fine.

2. Can I use hot tools on my hair?
Yes, you can use hot tools for your hair. We recommend using high temperatures with caution and highly recommend applying a heat protectant before styling. When using hot tools, we suggest temperatures under 350F degrees for colored hair, and under 400F degrees for natural colored hair to avoid dryness. Do not leave any hot tools on the hair for no more than 30 seconds. Once done styling your hair, clean your hot tools, beacuse on the hot tools might have few loose hair since you pulling down or curl the hair on the tool, so there might few loose hair but it's normal. As well as you clean up the hair on the hot tool, then it's fine~

3. Why is it important to wash my hair before wearing it?
Wigs are made with human hair and sew them on the weft and lace to become a wig, during these manufacturing process, there are 100% would have few loose hair still left inside the wig, so co-washing removes all the loose hair then could avoid the loose hair tangling in the wig. It also helps to moisturize and hydrate your hair when preparing to style.

4. How many times should I wash my wig/bundles?
Washing varies by how often you wear your wig. On average we recommend washing your hair twice every week, if used on a daily basis, to maintain it hydrated and remove any bacteria from the lace. For special occasions, like days at the beach or on vacation in humid areas, wash your hair at night and allow it to air dry overnight. Don't forget to condition the wig after wash, and really important that wash it clear after all the steps.

5. What do I do with my wig when I'm not wearing it?
If you're taking off your unit for a short period of time (to sleep, shower, etc.) you can place it on a mannequin head or a wig standard. If you're looking to store your wig for a longer period of time then place your hair in a satin bag and place it in a cool, dry area.

6. Can I sleep with my hair?
It's not recommended because it might would cause tangling if not taken care of properly. If your hair is sewn in, wear a satin bonnet. This will help prevent the tangling.

WHAT PEOPLE ARE SAYING

Average Rating

112 Reviews

18

Another great wig!!! This is my 4th order from this seller and they have sent me fabulous wigs! The colors are exactly like the pictures. The hair is very soft and shiny. I also feel like the hair is longer than what I ordered which is awesome! Communication is great with seller they kept me up to date on my wig before and after shipment. I plan on ordering another wig from this seller because I know I will get my money's worth! Highly recommend this seller and their wigs! You won't be disappointed! 

16

I love this wig so muchhh! The knots are so tiny!! The lace itself is good for the price and melted well with my glue! The hair is so soft after wash and condition

26

This wig is true to length and very full, I buy so many wigs from Alipearl but this has to be one of my best ones! The price was affordable too, y'all better get this, it's literally a steal! It also holds curls very well.

20

Hair took 10 days to come. Really good quality hair and the colour is lovely.

16

I love this closure wig it's so easy to install by yourself I did nothing but curl and cut the lace! the hair is soo soft and nice. This is worth buying I had little to no shredding it's just awesome .

22

The hair was lovely and soft, minimal shedding, came with a satin Bonet, a wig cap, some hair clips and a few foam curling rods

14

This hair is amazing! I wore it to Vegas for two and a half weeks, and it worked! Lace is beautiful, easy to mix and match, and smooth. And, the hair never gets tangled, tangled, or anything, it keeps the hair soft and curly. I would recommend anyone looking for an affordable bloom wig to get this one

18

Very nice hair true length and colour, thin lace and knots bleached very well. Hair came quicker than expected 

26

If your skeptic about buying this wig like I was,don't be!The hair is amazing quality for the price and it is very soft..Not to mention it came way earlier than expected. 

HOW TO TAKE PART IN?

Step 1

Record TikTok videos of Alipearl Hair.

(Install, style, review or final look show videos all work.)

Step 2

Tag @alipearlhair_official and Post videos.

Step 3

Put Alipearl hair link on bio

REWARDS

Views < 5K

$30 No threshold coupon

Views ≥ 5K

Hundreds of thousands Views (Even More!)

Alipearl runs Paid Ads for your videos to get more views.

No Charge, Just Share!

You may be the NEXT INFLUENCER!

CONTACT + @alipearl_hair

TO GET YOUR REWARDS.
Login Information
If you have an account with us, please log in.
Create an Account
If you don't have an account with us, please create one.

Lucky! You Got Exclusive Coupons!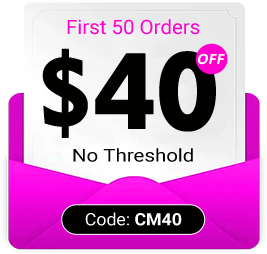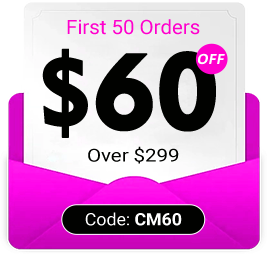 USE IT NOW