It is well known that curly hair has a more mature and sexy appeal than straight hair. More often than not, curling tools heat the hair and can cause damage to our natural hair if used too often. As a result, wigs give you more freedom to create the curls you want. Although there are many curly wigs on the market, it is necessary to know how to create natural and beautiful curls. Here's a blog on how to make your hair frizzy. Alipearl will also offer you the right wig products.
One thing you should note before knowing how to make curls is that no matter what brand you use, always check how hot your wig can be before using any heating tool. You can find this information by the label on the inside of the wig. If there is no label, try checking the product page or contacting the company. If you bought it online, you can ask customer service directly and they will be happy to tell you. If you're buying from an offline store, you can start with a low temperature setting without knowing how heat resistant it is. Choosing a small strand of hair to heat - if it gets too hot, the wig will curl or melt - is a good way to test how hot the wig is.
Preparation
Before curling, we need to prepare some relevant tools to be used. A heat-resistant straight wig, strong hairspray, a wide-toothed comb for combing hair, a rat-tail comb for parting hair, bobby pins for holding curly hair, and large bobby pins for holding excess hair.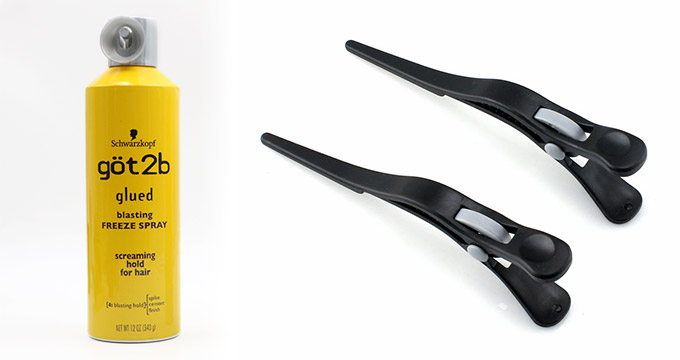 Also, before the hair starts to curl, please comb the wig smoothly, you can use a rat-tail comb, make sure it is not tangled. This will make your subsequent work easier. Second, trim a little of the weft at the front, and trim any excess hair.
Doing
1.Once you've confirmed your resume, you can start making curls. The process is no different from curling your real hair, you just curl the fake hair to look like the real thing. You can make it any curl you like, whether it's a fluffy curl, a loose curl, a wavy curl, a small curl, or any other neat, clean, beautiful curl, it's all up to you. Of different curvature need not is the same as the heating tool, you can use the curling wand, a curling iron, a crimping iron, a waving iron and so on, as long as you can to control the temperature of wig heat degree range.

2.In the process of curling hair, hold a lock of hair between two fingers, hold the curling iron down, wrap the wig around the curling iron, so that the hair may be evenly distributed and flat, so that the wig is evenly heated. After a 3-5s interval, remove the hair from the curling iron. Do not undo the hair at this time, which will destroy the shape of the curls, until the wig cools and gently pushes it away. The rest of the hair is created in a single curl in this manner.
3.After the wig is fully rolled, the wig may be dry and some excess hair may not look good. At this point, you can spray the wig with some spray to moisten and moisturize the hair, creating a more natural, better hair effect.
Summary
These are the basic steps to curling hair. To avoid damaging your natural hair, we often choose wigs for styling. But many people have questions about whether it's better to choose a human-hair wig or a synthetic wig. To help you make a better choice, here are the pros and cons of the two different wigs.
Advantages
Human hair wigs:
Human hair wigs are made from natural, real human hair, both in its shape and in its softness and smoothness, to fit your natural hair perfectly. It's much easier to create the look you want than a synthetic wig.
Synthetic wigs:
Synthetic wigs are made from synthetic fibers and are more durable than human hair. Wigs made of synthetic fibers are lighter, less likely to deform and fade, easier to care for, and more durable.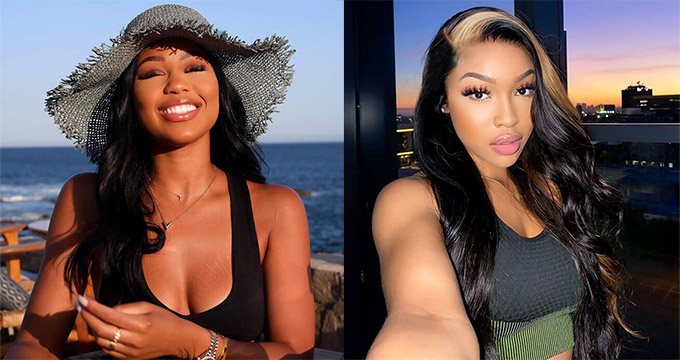 Disadvantages
Human hair wigs:
Human hair wigs made from human hair are more expensive than synthetic ones made from fiber, so they are slightly more expensive. You need to do more maintenance to keep it looking good. In addition, although a human hair wig has a more natural appearance and good texture, it is more easily damaged, so you need to maintain it regularly.
Synthetic hair wigs:
The quality of synthetic wigs is relatively poor, the hair is stiff, no human hair wig natural. At the same time, it is relatively poor air permeability and moisture, if wearing a poor quality synthetic wig, will cause skin problems such as scalp itching.
In the case of economic conditions, we still recommend you to use human hair wig, a good wig can offer you a more natural and beautiful effect. Here's how to create the curls you want. With the tips and steps above, you can create the curls you want with your own hands. For more detailed tutorials, check out Alipearl, which will not only offer you more detailed tutorials, but also provide you with many high-quality human hair wigs.