With New year coming, new fashion trend is also changing. Now, facing various wig choices, are you still worried about finding the right wig for yourself? Today, a Headband wig will help you solve all troubles you will meet. There are mainly three reasons why headband wigs are so prevalent among women. Firstly, you could enjoy a better price. There are one more points, the headband wigs cater to the needs of individuals with various skin colors. Thirdly, the headband wig is convenient to install.
What is a headband wig?
Compared with the lace frontal wig and lace closure wig, the headband wig has no lace part. It consists of a headband part and a wig cap. There is an inside pic, please have a look.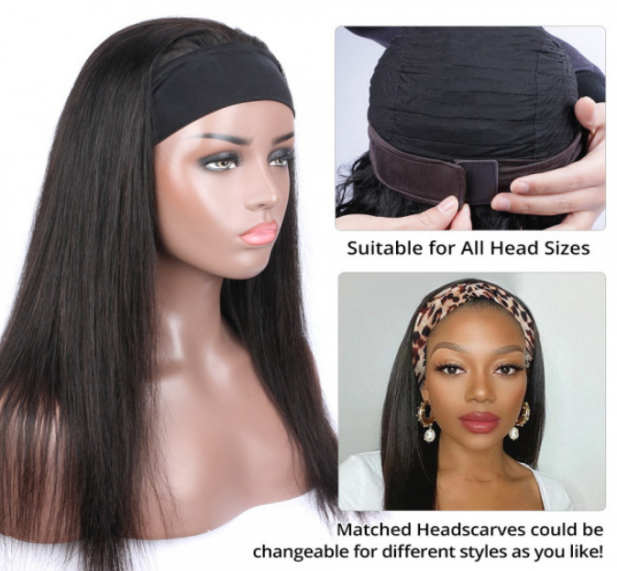 Why it is so popular among women?
Firstly, for the reason that there is no lace part, it will be very easier to install. You needn't cut the lace, needn't worry about the baby hair, and needn't spend much time fighting against the lace color. Just one headband will help you to solve all difficulties the lace brings. Additionally, for the headband wig, there is a magic band that could adjust the cap size flexibly. We needn't measure our head size, needn't worry about if the wig is suitable for our head size.
Thirdly, compared with the lace wig, the price for the headband wig is cheaper. We could choose kinds of headband wigs to switch our hairstyle in our daily life, but we could afford it.
Recommends for headband wigs
Alipearl hair has been in the hair business for many years. We focus on providing more wigs that are suitable for more individuals. We expect that our wigs could meet more people's needs from different countries, making our customers enjoy the highest quality hair.
There are some headband wig types, let's look.
(1). Curly Headband wig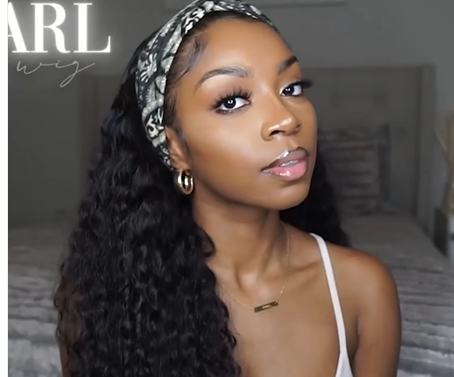 First of all, it is a Curly headband wig. While the headband wig is becoming a new trend, the curly wave has gradually become a very popular style among our customers. The Curly texture will invisibly show our charm. For curly headband wigs, it not only makes your beauty completely show but also is very easy to maintain. You just need to wash it every several days. It will maintain a good condition. Additionally, our hair is not any chemical process, and 100% human hair, so it will be very natural, and no harmful material for our health.
(2).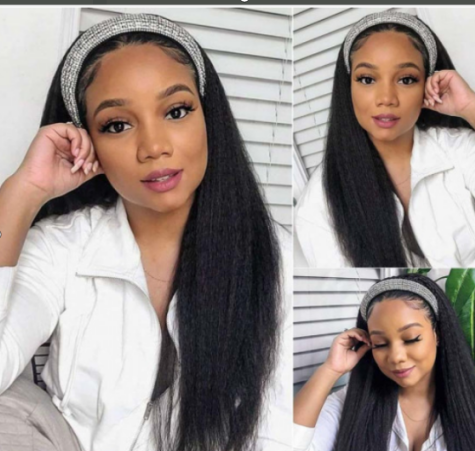 The second type, Yaki Straight hair, is our second hot-selling hair in our headband wigs. It will make you look more graceful, and mature. Yaki straight headband wig, for this hair texture, there is the same point with curly headband wig. You just need to take care of it regularly. The hair will keep a great state. Additionally, when this kind of hair texture matches with the Crystal headband, it will become the most highlighted part of your whole style. That will be the perfect combination.
Of course, we also have other headband wig types that are very popular with our customers, like, Afro curly headband wig, Colored headband wig, and so on.
You could choose freely according to your needs, the length is from 10-30 inches, density is 180%. For Afro curly headband wig, it attaches to a kind among Afro curly wigs. If you like Afro curly, this curly will become your optimal choice.
And then, for the colored headband wigs, there are some colors on our website you could choose, like #4 brown, #99J, and so on. The length is from 10-22 inches. Of course, if you like other hair colors, you could also contact us freely. We could customize it according to your needs.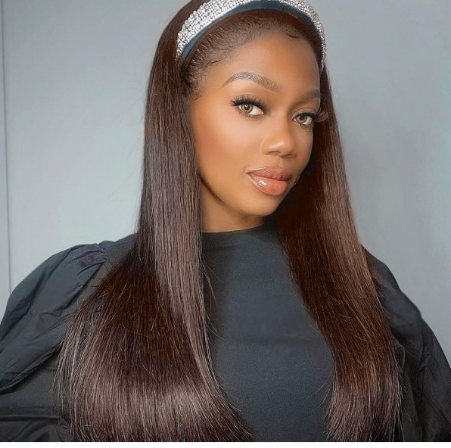 Now, for the Headband wig, there is a promotion you could enjoy. Whatever length you want to purchase, you could enjoy an extra 15% off. You could put the order on our web directly. If you have any questions or doubts, please contact us freely.