LY lace is a new type of lace material that is softer, more comfortable and looks more transparent than Swiss lace. Alipearl Hair LY lace front wig, using LY lace in front, is more light, soft and delicate, more perfectly blended into our skin, making the hairline more invisible.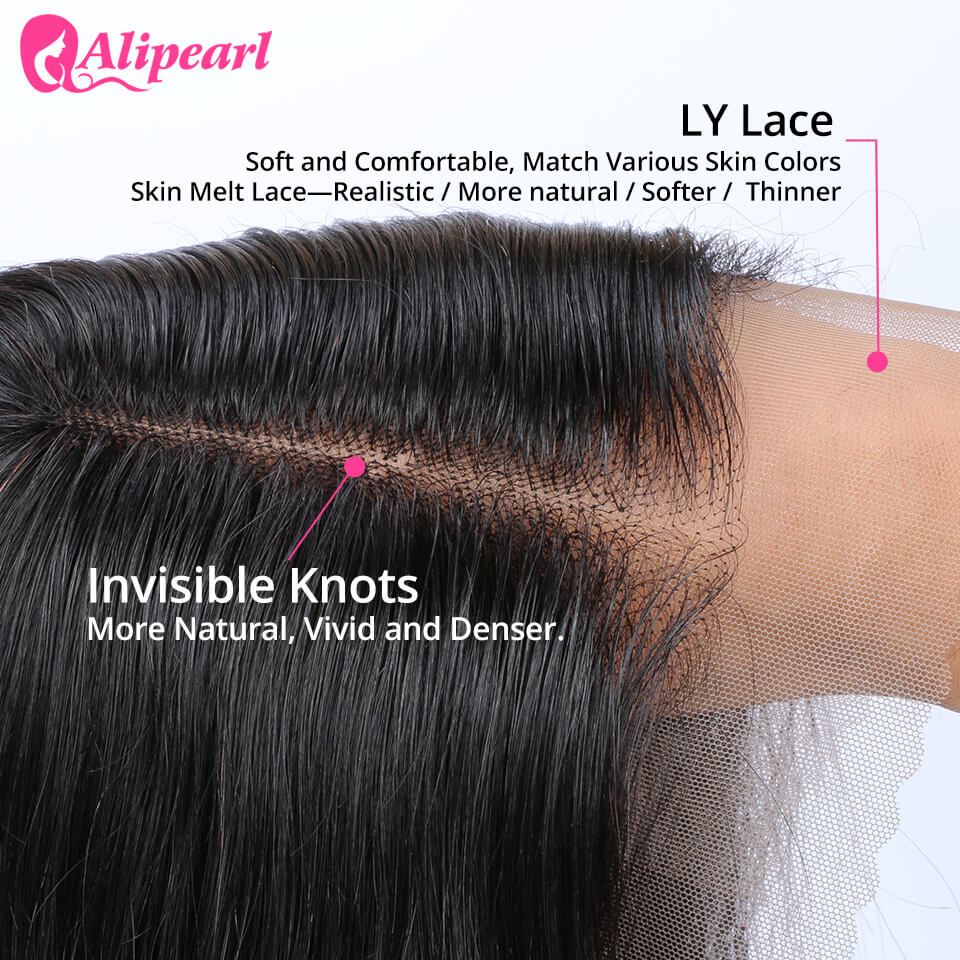 Why Choose LY Lace Wig? The Key Points To a Perfect Natural-Looking Hairline
● Professional Lace- The number of mesh holes per unit area is doubled, denser, more natural, more like the human scalp. The most skilled workers take 10-days elaborate hand-making one LY lace, which is 3 times working hours more than standard lace.
● Skin Melt Lace- Realistic/ More natural, Soft/Thinner, Match various skin colors.
● Professional Wig Construction- LY lace with great ductility and elasticity.
● Professional Technology- 10-year experienced worker, exquisite workmanship, evenly line spacing, fit all heads.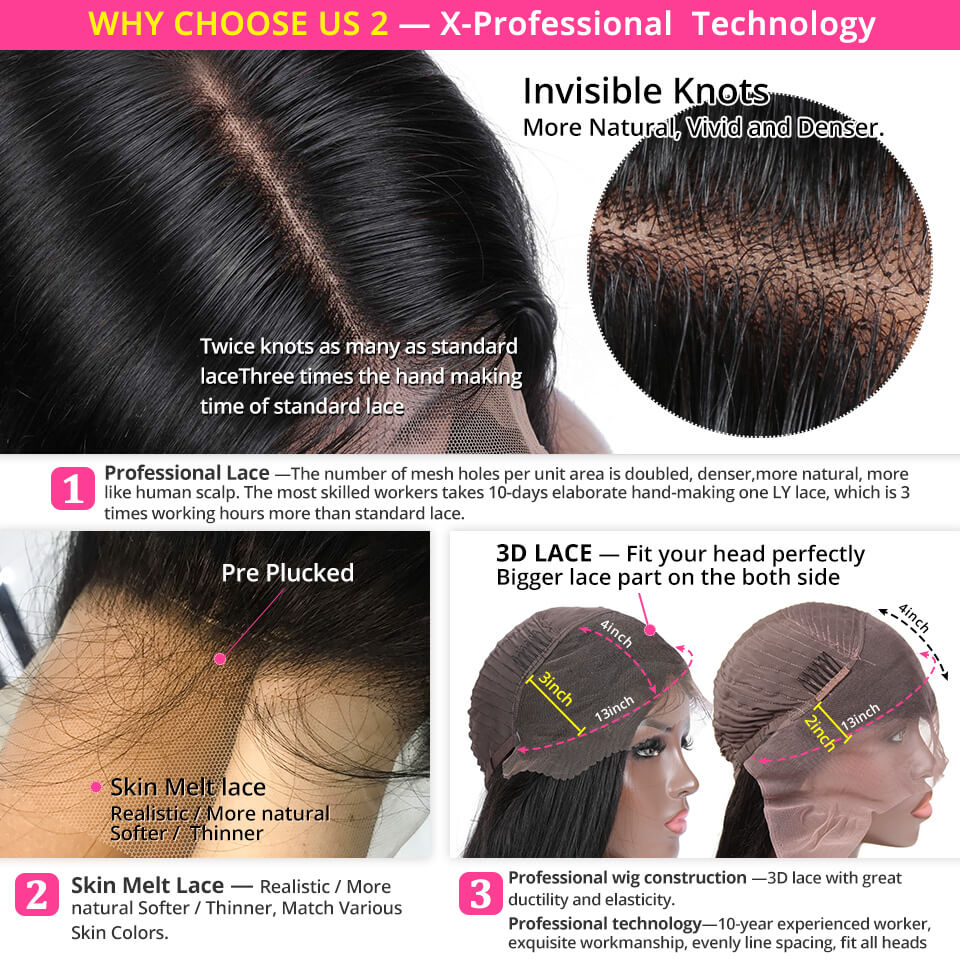 Difference Between LY lace wig And Swiss Lace Wig
For the Swiss lace wig, we have medium color lace and transparent lace. Usually we recommend transparent lace for girls with lighter skin tone, but for LY lace, we recommend it to everyone. It is the real skin melt lace, invisible knots make the wig looks more natural, vivid and denser.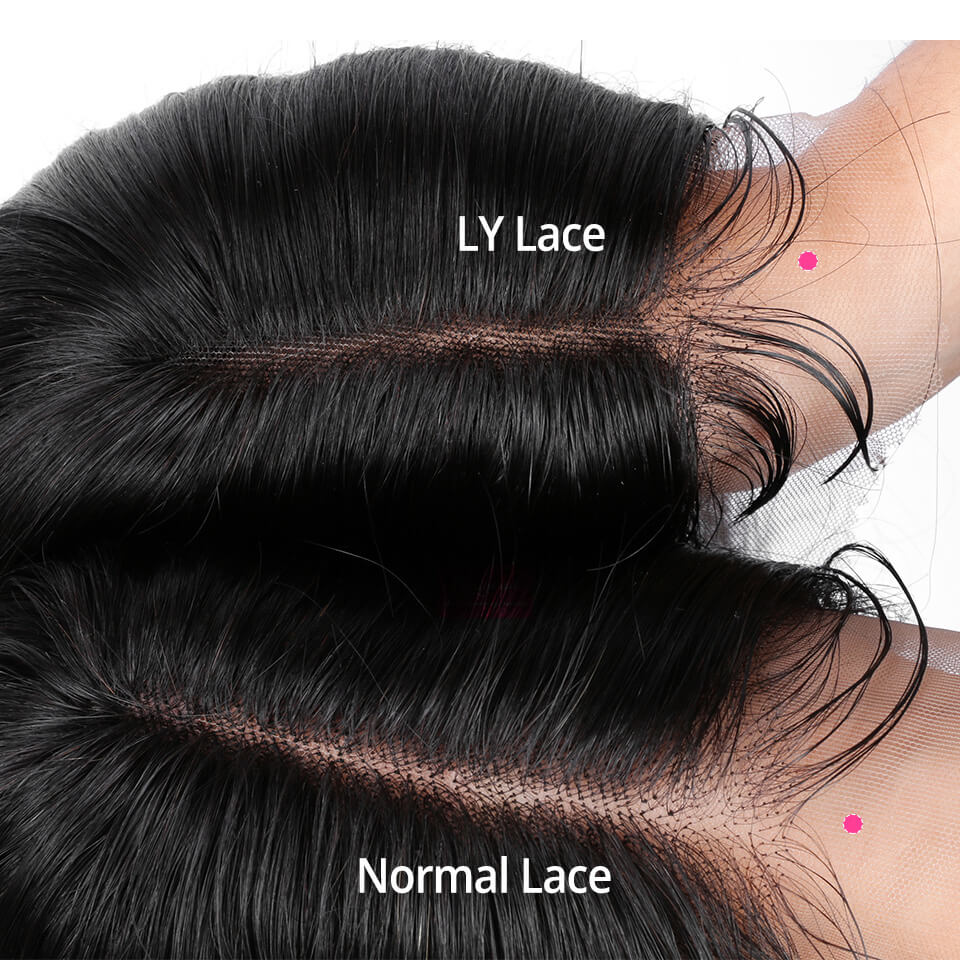 Final Conclusion
LY lace is more advanced and delicate, and also more invisible. As a new lace material, only Alipearl hair sell LY lace wig now, click below to take a look at new arrival LY lace front wigs for now: