There are many types of human hair wigs on the market, but the lace front wigs are the bestseller because it feels more natural to wear and can be treated like your own hair. The front part of a lace front wig is made up of lace, covering the entire hairline from ear to ear or temple to temple. It is 13 inches wide and 4 or 6 inches deep. Don't worry about blending it with your real hair. The sheer lace blends into your skin and gives the illusion of your scalp, making it look more natural. Style a ponytail or bun, a lace frontal wig is best.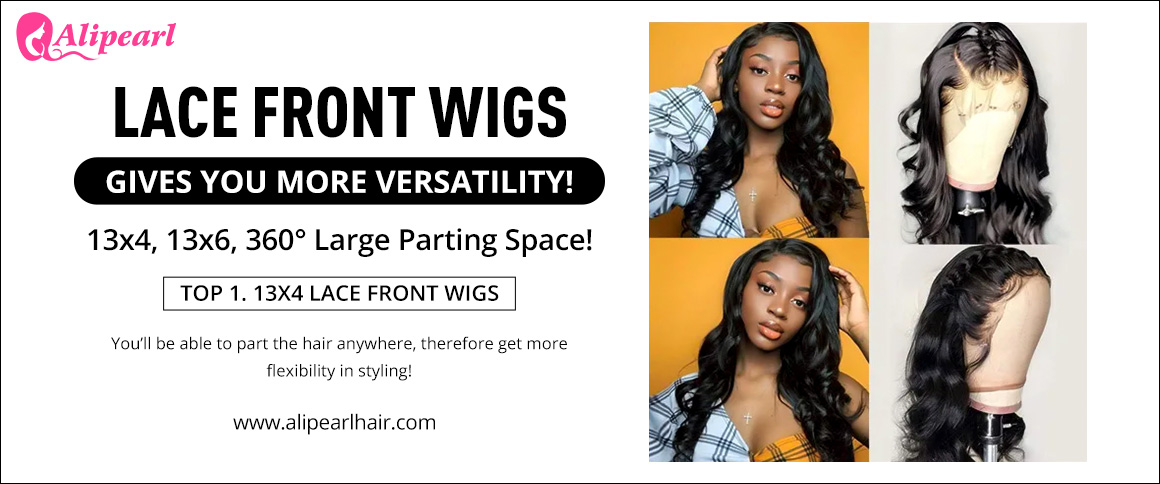 Advantages of The Lace Front Wig
1. They protect natural hair
Tiny dust and smoke are filled in the air, before you wear a wig, your natural hair is easily contaminated by direct contact with the air. After you wear a lace wig, your natural isolates the dirt, dust, smoke, and other harsh elements. When you stop constantly pulling and twisting your natural hair, it becomes stronger, longer, and healthier. When you wear your lace front wig, you don't touch your hair, which makes it very safe and gives your natural hair room for growth. Your natural hair will get a rest if you choose to wear lace front wigs.
2. They are more real
There are two reasons to make the lace front wigs look more real, which don't have in other kinds of wigs, including headband wigs. Firstly, because the lace front wig has a large lace area, it makes you can do any type of hairstyle, and it doesn't have a limit, just like our own hair. Secondly, the lace is light and close to your skin, there are medium brown, transparent, and HD lace for your choice, which can satisfy everyone.
3. They are durable
To judge the quality of a wig, not only does it look more natural to wear, but durability is also an important criterion. Lace front wigs are made from human hair, so the quality is high, and it is durable. Although this wig is quite expensive, it is worth every penny, and it gives you more value than it costs. You can wear a long time. You can wear a lace front wig for up to a year. Plus, if you care for it properly, you can extend its life. Like wash and condition the hair at least every week, use shampoo and condition when washing. When you are not wearing it, you need to put it on your dummy head or a wig hanger, don't restyle the hair too often, or the hair will easily get dry.
4. Comfort
Another important factor to consider when buying a wig is comfort. Wigs are worn every day, so a comfortable wig is necessary. Wearing a traditional wig will feel heavy, but a lace front wig won't. Lace front wigs are very light because they weigh only 10 percent as much as human hair. You can wear your lace front wig every day without feeling any discomfort. Because the lace area is large and the lace color is close to skin color, you can choose to design the wig in a way that feels more comfortable to you.
5. Lace front wigs are cost-effective
Cost-effectiveness is one of the standards when buying a wig. A wig is a one-time investment for many customers, but a lace front wig can be worn for one to two years or longer time if you care for it well. Not only can you save the cost of a trip to the hairdresser, but you can also have the freedom to design and vary your hairstyle in the comfort of your own home.
The Brief Introduction of Lace Front Wigs in Alipearl Hair Company
There are three types of lace front wigs in Alipearl Hair Company, which are 13x4 lace front wigs, 13x6 lace front wigs, and 360 lace frontal wigs. They have different lace areas and provide different choices for different customers.
13x4 lace front wigs are top selling, there are 150%~ 250% density and 14-40 inches on sale, all the wigs are pre-plucked with natural baby hair, made of top quality human hair, and there are various hair color of lace frontal wigs in Alipearl Hair Company, such as natural black, #613 Blonde, Highlight, Dark Brown, Light Brown, #99J Burgundy, #Ginger and other color. Hair textures include Straight hair, Body wave, Deep wave, Curly, Water wave, Loose wave, Loose Deep wave and Wet&Wavy wave. If you are still wondering which lace wig to buy, believe us, 13x4 lace front wig is a good choice, It concentrates all the advantages of the lace wigs: Realistic and natural looking, 100% top quality human hair material, breathable and soft durable lace, flexible structure and can be curled,dyed & restyle.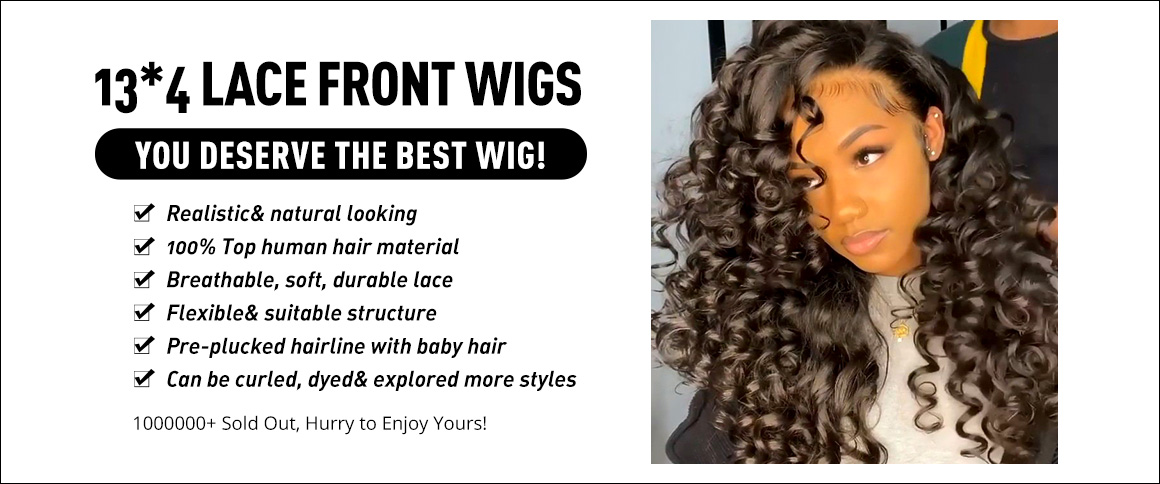 Now in order for everyone to enjoy a big discount, Alipealr hair provides lots of coupons:
Order Over $159, Get Extra $8 Off - Code: HW8
Order Over $259, Get Extra $16 Off - Code: HW16
Order Over $359, Get Extra $24 Off - Code: HW24
All Items, Get Extra 5% Off - Code: ALIPEARL
Shop New Arrival Wigs, Get Extra 8% Off - Code:NEWIN
These Coupons are Limited- Time, So shop now to enjoy free, fast and safe shipping, every order will be given a small gift worth $20.