On a hot summer day, you need a quick and easy to put on or take off wig, to say goodbye to tedious installation processes, this is the latest super-hot wigs we recently launched-wear & go glueless wigs.
Unlike the traditional wig, which usually requires glue to hold them in place, (which is time-consuming, messy, and can be damaging to natural hair). You don't to need use glue to install the wear-and-go wig, because wear and go wigs are pre-bleached, pre-plucked and has the pre-cut lace, you don't have to do anything more, what you need to just is put on it, there are no skills needed, it is truly 3 seconds install wig, it is a revolutionary product, can change the way you install your wig and save your time, also facilitate your life to the greatest extent.
The features of wear and go glueless wigs
1.Pre-cut lace
The coolest feature of wear and go wigs is its lace is pre-cut, users can skip the hardness of cutting the lace to fit the hairline and avoid some of the risks of cutting lace, it is ready to use out of the box, saves time and labour, suitable for novices with zero skills or experience and someone who pressed for time, allows people to get perfect looking results without effort.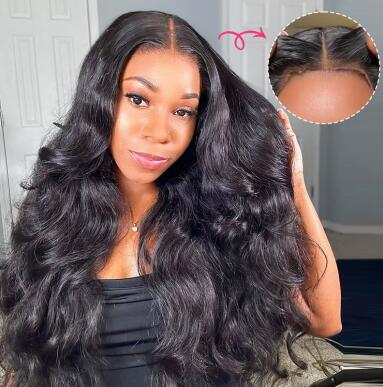 2.Glueless
There is an adjustable elastic band inner the wig, it can guarantee the security of the wig but doesn't need extra glue or gel, so your daily maintenance will be easier and less demanding.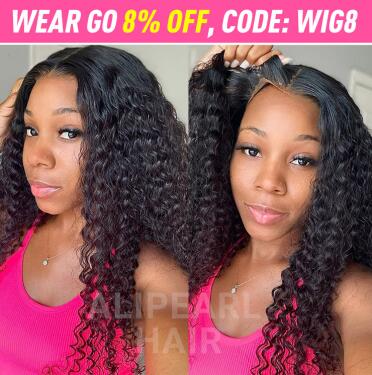 3.Upgrade larger lace
One significant feature is that it upgrades to a large size to 4 by7 and 5 by 9 lace closures, but the price didn't change. The enlargement of the lace area means that the user can part the wig in more directions, making more styling options possible and the overall look more natural. This change also makes the scalp more comfortable, cool and healthy, it's not too hot to wear your wig in the summer.
The advantage
s
of wear and go wigs
1.Saves you time
Glue is not necessary to install the wear & go lace wig, it means that you no longer need to spend hours and pricey installation costs on your hair. After you get used to it, you can easily install the glueless wig in 30 seconds, and you can even wear it in the morning and take it off at night, as simple as changing clothes.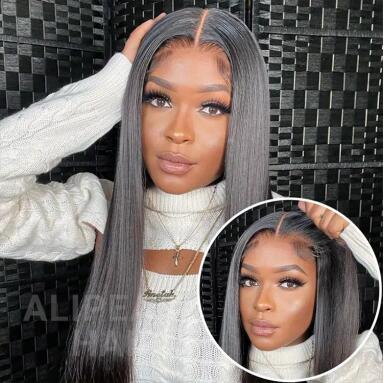 2.The freedom of self-expression
Before that, if you wanted to change your hairstyle, you needed to make an appointment in advance, spend a lot of money, and communicate with a hairstylist to get the hairstyle you want. Wear & go lace wigs can help you change your hairstyle effortlessly. You can easily express yourself with a variety of hairstyles and make your personal style more creativea nd dynamic.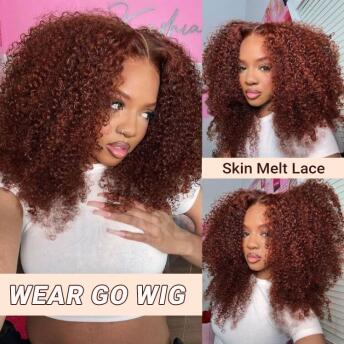 3.Best for summer
In the summer, the hot weather and high humidity make wearing a wig become a burden and feel very uncomfortable. But don't worry, wear and go wig can help you solve this problem. Their construction is simple, the materials are light and airy, and this design is very breathable and comfortable, which ensures optimal airflow to the scalp, and helps dissipate heat, then your scalp can stay cool and dry.
Conclusion
The wear & go wig will be your best choice if you tend to invest less time and effort into maintaining your wig. We also have 30 days return policy, if you don't like the wig, we accept returns in 30 days. Get your wear & go wig now!