A wig includes many textures. How many differences between them do you know? A wig has different texture choices, such as straight hair, body wave, natural wave, deep wave, curly, etc. The article will introduce these five main wig textures on the Alipearl website.
The texture is the simplest. It is suitable for beginners to wear. Short straight hair shows off coolness and is capable. Long straight hair shows off gentleness and elegance. Wigs on the Alipearl Hair website are all 100% human hair. The hair is smooth and shiny. You can use a curling iron to restyle different styles and design a suitable hairstyle for parties, formal meetings, or other occasions. We recommend a straight hair highlight wig. The wig helps you become more stunning and attractive.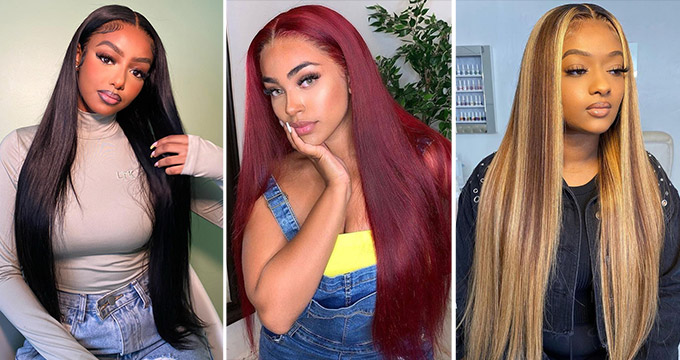 The texture is the loosest texture on the Alipearl website. Its s-shaped waves extend from the top of the head to the hair tip. We can also use the curling iron to make the body wave texture by ourselves at home. The curl is suitable for people of all ages. It is a fashionable, beautiful and energetic style. The body wave wig is the best-selling wig on the Alipearl website. You can choose a 13x4 lace frontal wig type or 5x5 lace closure wig type, we have transparent lace and HD lace. These options depend on your needs.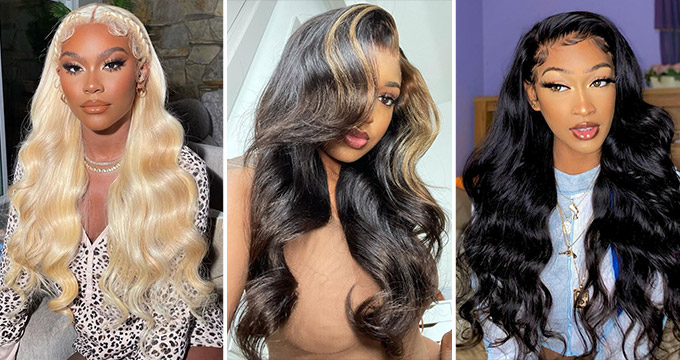 This curl is tighter than the body wave, just like the ripples of water. Its other name is a water wave. The direction of each curling is not consistent. The hair root appears fuller, and the hair end is thinner, creating a fluffy and casual style. We recommend the natural wave13x4 lace front wig. It can enhance your beauty.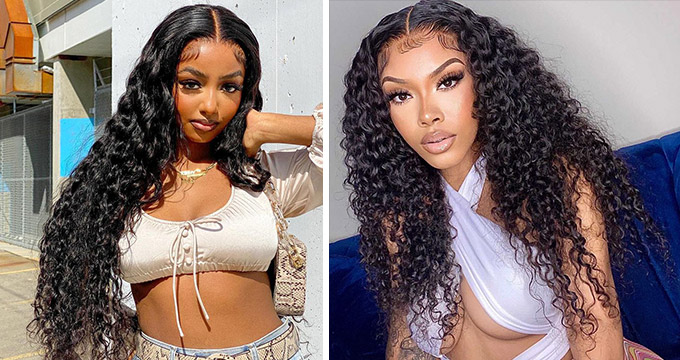 The curl of a deep wave is tighter than that of a natural wave. The curling of a deep wave has the same direction. It looks smoother and softer than that of a water wave. If you plan to buy a small curl wig, you can choose a deep wave wig. It has a pre-plucked hairline and natural baby hair. It gives people an illusion that the hair has grown from your scalp directly.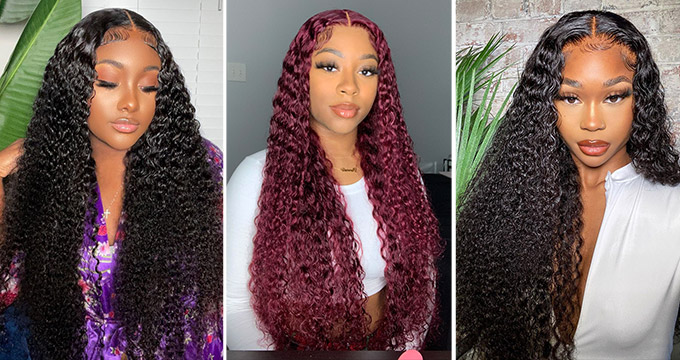 The wig has smaller curls than those mentioned above. The hair is more fluffy and has an elastic appearance. Like natural waves, curly curls are in the opposite direction. Curly wigs are stylish, showing the woman's pursuit of freedom and unfettered characteristics. Here is a recommendation for a curly lace frontal wig. It's a cost-effective item, and it has premium quality and features.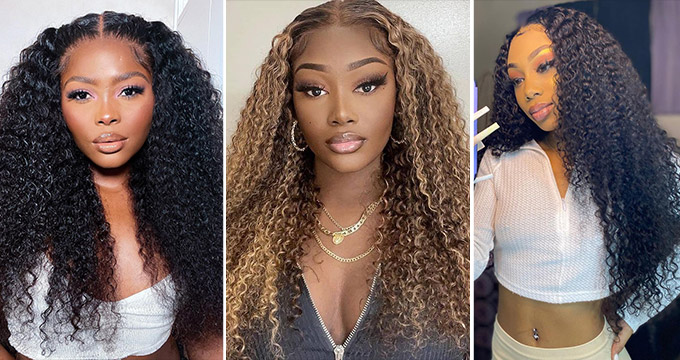 After reading the above, which texture do you like best? If you're interested in purchasing a wig, head over to the Alipearl website, Now 618 Shopping Festival Crazy Sale is coming, there are the best discounts this year. Take away a wig with the lowest price. Take action now!
Order Over $299, Get Extra $40 OFF, Code: SALE40
Order Over $199, Get Extra $30 OFF, Code: SALE30
Order Over $99, Get Extra $10 OFF, Code: SALE10