For women with darker skin tones, the hair color possibilities are almost limitless and the results are noticeable. A versatile natural black color human hair wig does not harm but also no difference. If girls get used to wearing a natural black color wig, it is time to make the change, try something bright or colorful, dark-skinned women can have whatever color wig they want! In this blog, we'll explore together the surprises and possibilities of colored wigs designed for dark skin.
Burgundy Wigs
Burgundy is an excellent choice for dark skin people, it is dramatic and delicate, deep instead of dull, which is brings out the features of dark skin by highlighting a warm undertone, creating an attractive and confident presence. It might be a very suitable choice if you are not fond of bright colors. Aside from looking natural, the burgundy color wigs can also show your character in a low-key way.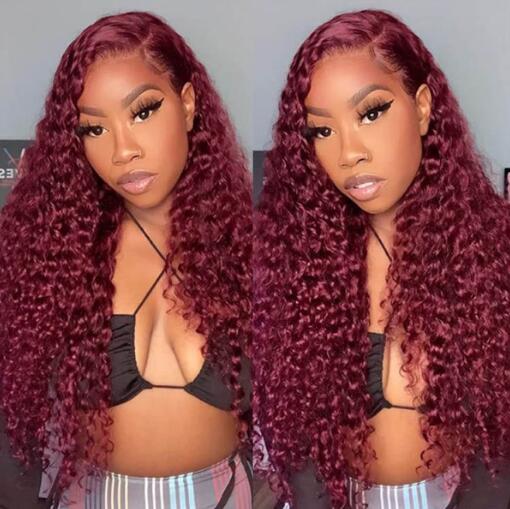 Pink Wigs
Pink is liquid, full of youth and energy. If you want to look more girly, or just a college girl, pink is well worth a try. Pink will stand out the unique sense of freedom, beauty, artistic temperament, and bold. If a girl wants to be different, she can't help wanting to try the pink highlights in a brown wig, it can make her exude youth and beauty at the same time have a little bit pretty and cute.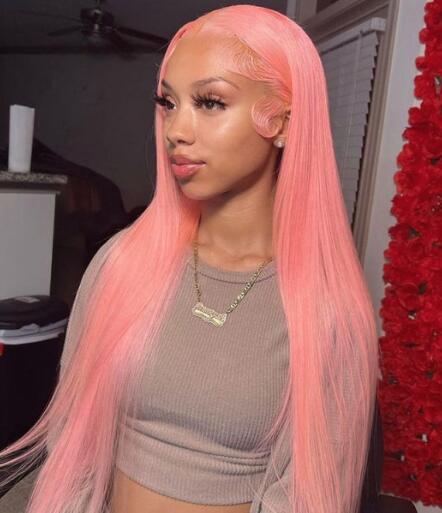 613 Blonde Wigs
#613 bblonde wig is commonplace, every time we talk about colored wigs we always talk about it. Undoubtedly, if you are seeking a lighter hair color, 613 colors can be a captivating choice. Its warm golden tones will flatter dark skin tones perfectly, adding radiance and glamor to your look. Whether you prefer a pure-blonde wig or highlights wigs, 613 blonde is a universal color that can be tailored to suit your desired style.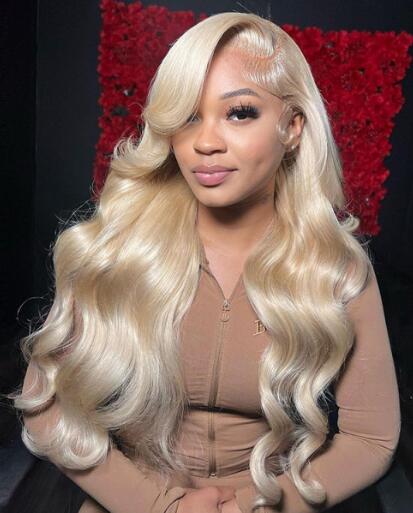 Dark Brown Wigs
A dark brown wig is also charming. Using #4 brown color wig to give skin a deeper, more vivid appearance. If you have naturally dark skin, this color complements your skin tone, making your hair look shinier and more textured, and your features appear more three-dimensional and delicate. Whether you wear it for everyday or formal occasions, brown hair can make a statement about your style.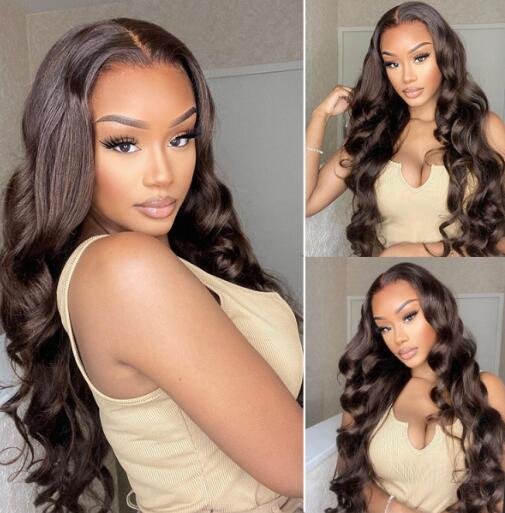 Finding the best color wig for your skin is an exhilarating journey to explore your unique style. Whether you choose classic tones that exude elegance or choose bold vibrant tones, the key is to choose colors that coordinate with your skin tone and reflect your personality to enhance natural beauty. So go for it, embrace your individuality, and wear your best-colored wig to highlight your dark skin and amplify your beauty.