Today, there are more and more types of human hair in the wig market. But there is no doubt that the lace front wig is still more popular with consumers. If you want to buy a lace front wig but are hesitant, then congratulations on finding the article that suits you best.
WHAT is lace front wig?
Lace front wigs are one of the more popular types of wigs. It is a wig that has hairs that are individually hand-tied into a thin, nearly invisible lace material at the front hairline.
The front part of a lace front wig is made up of lace, covering the entire hairline from ear to ear or temple to temple. It is 13 inches wide and 4 or 6 inches deep. Don't worry about blending it with your real hair. The sheer lace blends into your skin and gives the illusion of your scalp, making it look more natural. One of the reasons that lace front wigs are popular is because it can make the wearer look more natural compared to other wigs.These types of wigs are very flexible, making it easy for you to try various hairstyles, such as side parts, ponytails, or center parts. For women who want to own a wig, this is a great option because it will give you one more chance to be beautiful.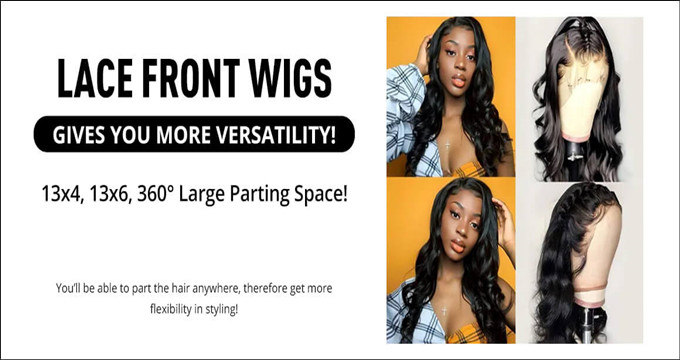 WHY choose a lace front wig?
1.Protecting your natural hair
Smoke, dust, dirt, etc. can affect the quality of your natural hair. If you want to add a layer of protection to your natural hair, a lace front wig is a great option. If you want to avoid touching your hair too often, you can also opt for a front lace wig, which is also a way to protect your hair.
2. Providing a more natural look
Since in the lace front wig each hair is tied to the lace cap, this makes the wig look like the hair is coming from the scalp. Compared with other traditional wigs, you don't have to worry about looking unnatural when wearing a lace wig. Alipearl's technology for making front lace wigs is constantly improving, which means that if you choose a front lace wig, you will have a natural opportunity to look beautiful.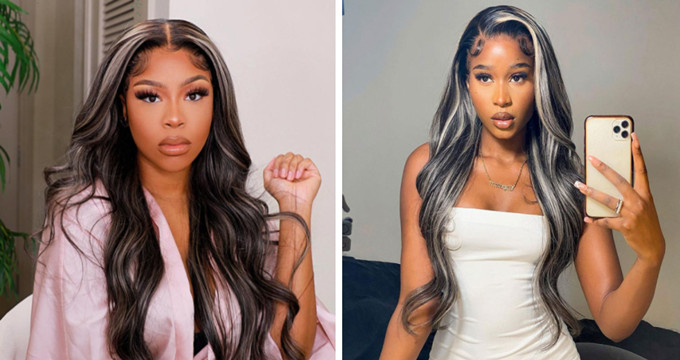 3.Hiding hair loss
Hair loss is a problem that cannot be ignored in modern society, and severe hair loss can even affect our self-esteem. Fortunately, there is a solution to this problem. For example, you can opt for a front lace wig, which can help hide hair loss and make you feel more confident.
4. Durability
Durability is something you need to consider when you decide to own a wig. While lace front wigs may be slightly more expensive than regular wigs, their quality matches the price. As long as you take good care of your wig, this lace front wig will have no problem with you for a year.
5. Comfort Level
Comfort is also an important aspect to consider when choosing your wigs. Traditional wigs can be a bit heavier, but that's not the case with front lace wigs. They are lightweight and made from 100% virgin human hair . You can also wear a wig without any discomfort.
6.High cost performance
Lace front wigs can provide you with better value for money. They are made from 100% human hair, and you can do more styling with this wig. You can do your own styling at home and save money at the barber shop.
7.Breathability
Lace front wigs are well known for offering strong breathability, ensuring more comfort to the wearers. So if you are looking for a wig that offers adequate ventilation, lace front wigs are perfect.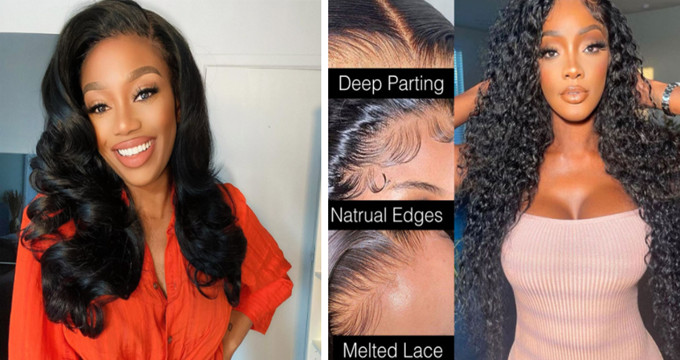 The Brief Introduction of Lace Front Wigs in Alipearl Hair Company
There are three types of lace front wigs in Alipearl Hair Company, which are 13x4 lace front wigs, 13x6 lace frontwigs, and 360 lace frontal wigs. They have different lace areas and provide different choices for different customers. 13x4 lace front wigs are top selling, there are 150%~ 250% density and 14-40 inches on sale, all the wigs are pre-plucked with natural baby hair, made of top quality human hair, and there are various hair color of lace frontal wigs in Alipearl Hair Company, such as natural black, #613 Blonde, Highlight, Dark Brown, Light Brown, #99J Burgundy, #Ginger and other color. Hair textures include Straight hair, Body wave, Deep wave, Curly, Water wave, Loose wave, Loose Deep wave and Wet&Wavy wave. If you are still wondering which lace wig to buy, believe us, 13x4 lace front wig is a good choice, It concentrates all the advantages of the lace wigs: Realistic and natural looking, 100% top quality human hair material, breathable and soft durable lace, flexible structure and can be curled , dyed & restyle.