If you want to break out of yourself, break the rules, change the status quo, and find a terry maverick opportunity for yourself, then buying a unique wig is a fast way.
A new wig makes your change start from the beginning. Wigs of different colors and curvatures will bring different experiences to people, and of course, they will also change people's temperament, so do you want to change yourself? If the answer is yes, after reading this article, you will find a unique wig that must belong to you.
Honey Blonde Highlights Kinky Curly 13x4 Transparent Lace Front Wig
The light-colored highlights add a youthful and lively feel to this hair, making the overall hairstyle more dynamic and special. And beautiful kinky curly curvature makes this hairstyle look fuller 14 to 26 inches short to middle-length for choosing 13 by 4 inches lace part covered ear to ear, to create a natural and real hairline.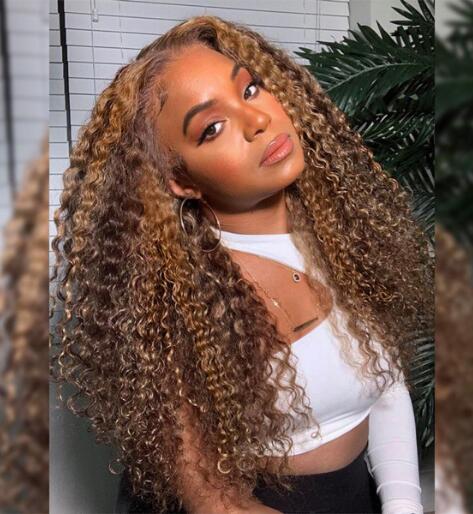 Dark Brown straight short hair bob style
Bob is a classic hairstyle, no matter what kind of face shape, there is a suitable method, no matter how old you are, you can control it, and the fashion will not be out of date. This dark brown is a relatively soft warm tone, which can highlight the facial features and give people a warm and intellectual feeling. Compared with the more colorful types, this wig has dark brown hair that is more low-key, neither too bright nor too obscure, and can easily create a lazy fashion sense.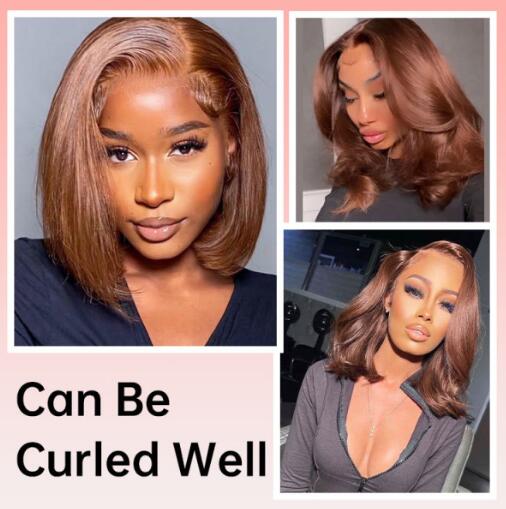 Lavender Color Body Wave Human Hair
With loose curls formed into an S-shape, this long-length hair has a relaxed texture and looks shiny and natural. Paired with light purple, it will not only make the face look smaller, but also show the temperament. While creating a soft and elegant feeling, it also exudes a unique hazy beauty. Walking on the street will be the focus of everyone's attention.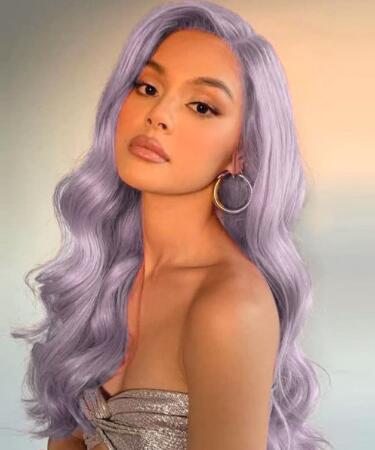 #1B Tape-In Hair Extensions
Tape-Ins hair is very easy to install, it is lightweight, and nearly invisible when it's flat on your head. It can help you quickly make your hair look longer or fuller without hurting your hair. Users can install them on at home without the help of a stylist. Add straight black hair that never goes out of style. Are you sure you don't want to try these tape-ins?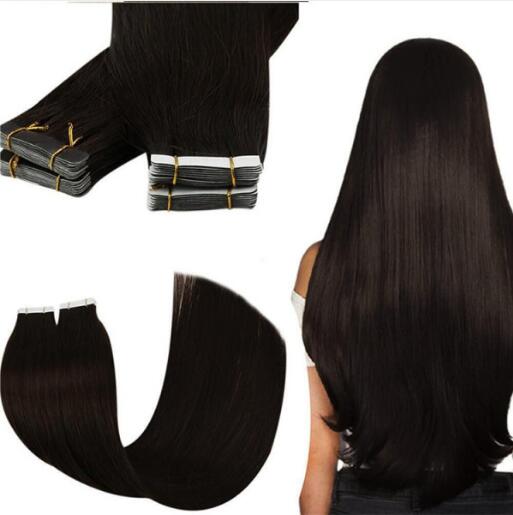 For the above new arrival hair, there is a huge sale now, use code BTS10 can get 10% off, do not miss it, go to get one! Ali pearl will never make its customers down!