With the increasingly development of the wig market, various wigs come into view. Though Changes, But the closure wigs still account for an important seat.
Among the closure wigs, What Edit I recommend most is the 5x5 closure wig.
Maybe you are not very familiar with it, but after my introduction, you will know something about it, will also know it is a good choice.

1.What is a 5x5 Lace closure wig?
5x5 Lace closure wig is a kind of closure wig, the area of lace part of the wig is 5 inches wide and 5 inches long. The lace part is in the middle of the hood, 5x5 Lace closure wig is sewed with bundles and closure, so there is no doubt that it is 100% human virgin hair wig. Whether the medium brown lace color or the transparent lace color, both can give you a natural hairline look, just feel like it is your real hair, so you can choose it based on your skin color.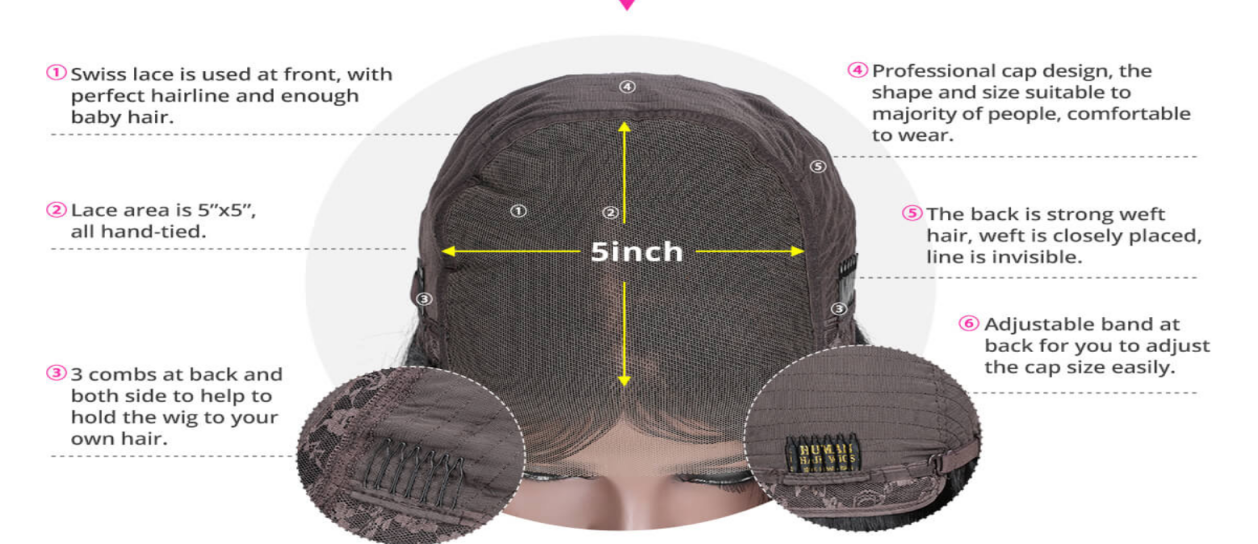 2. Why is a 5x5 Lace Closure Wig?
Firstly, The lace part of the 5x5 lace closure is 5inches by 5inches, the lace area covers your forehead, making it possible to have a natural and beautiful hairline, adding with enough baby hair, it will look more realistic, making it popular among the young people.
Secondly, Distinguish from the lace frontal wig, the lace area of the 5x5 closure wig is less, so it will be more affordable and suitable for a person with Small budgets. Less money can also have a good hair look.
Thirdly, 5x5 lace closure wig is easier and more convenient for a new one to install, as well as easier to take care of, so it is a beginner-friendly wig type.
Last but not the least, due to its ease of manageability, 5x5 Lace closure wig can even be restyled and recolored as you like, you can redo the part design or the color of it to show the variety of your beauty.
3.Where to chose a 5x5 Lace Closure Wig?
After knowing what a 5x5 lace closure wig is like, you may want to have a try of it, here in our Alipearl hair Store, we have a different texture, like straight, body wave, deep wave, Curly, and so on, in different length and density to meet your need.
However, I highly recommend Alipearl Body wave 5x5 lace closure wig, which is made of 100% virgin hair. The range of the body wave is good enough to satisfy the requirements of the majority of people for their first 5x5 closure wig. It soft and fluffy, I Can't imagine that, with the big wave shape, How charm and energetic you will are! We have body wave 5x5 lace closure wigs in length from 10inches to 30inches, matched with different lace type: Normal lace or HD lace and different hair density: 180%, 200%, 250%, you can always choose the most suitable wig for yourself!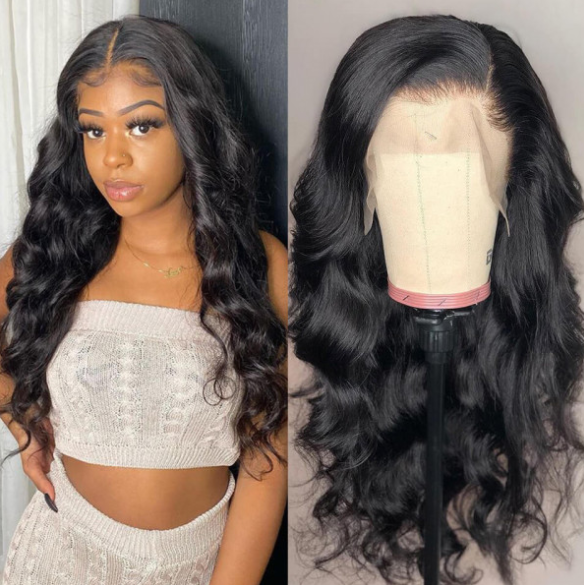 With the "New year, New look" activity now, We have coupon code: ALIPEARL to use to get an extra 5% off, "Buy more, enjoy more", if you are looking forward to getting more coupon, or you have any other things want to know, you can email us or text us.
(Whatsapp: +8615890076489; iMessage: +8615890076489
Email: server@alipearlhair.com)
Don't hesitate. Come on and pick your favorite 5x5 lace closure wig up in Alipearl Hair Store!