As for Baby hair,everyone may be familiar with it. For wigs, a proper baby hair look will make your wig look more natural. In fact, this style was first seen at Givenchy in 2015. But for the baby hair style,it has many styles,so it may not be so easy for the novice. If you're having trouble with that, then this blog offer you some help.
what is Baby hair?
If you want to create a satisfactory baby hair, then first you need to know what baby hair is. In fact, baby hair is a curly look made from a one-week short hairline that clings to your skin like a newborn baby, making you look more individual.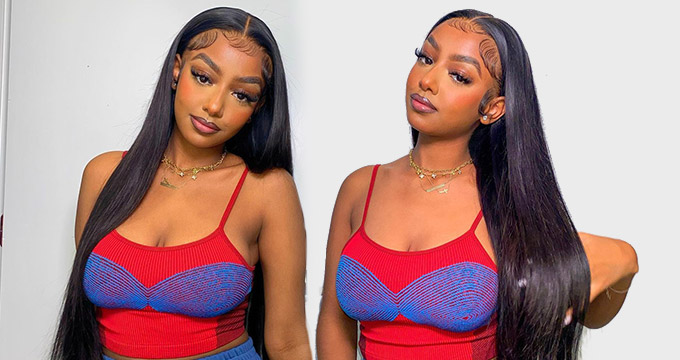 How to make baby hair on wigs?
1.Choosing a wig
If you want to create the ideal baby hair, it's important to have a wig that fits you. After all, Baby Hair is built on a wig. So before thinking about what kind of baby hair you want, choose the right wig.
2.Cutting Edge
First, you need to set aside the hair for baby hair, which is usually very thin so you don't need to part out too much. After separating the wigs for baby hair, comb them to make sure they are smooth and knot-free.
After that, you can trim baby hair with an eyebrow razor, trimming them to about an inch long. You can start by leaving the middle of your hair untouched and then trim the sides to make it slightly shorter than the middle to give baby hair a more layered look.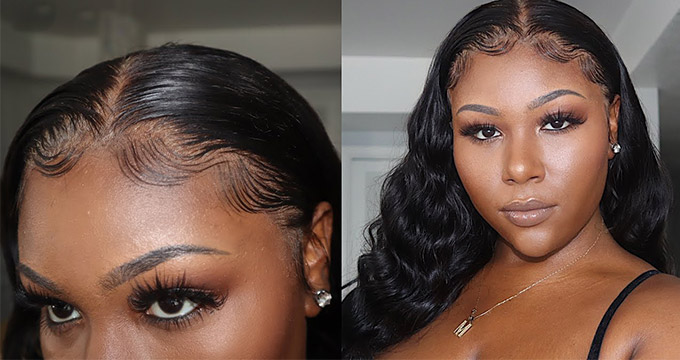 3.Shaping
Next, you can style baby hair with styling gel. It is important to avoid alcohol in the setting glue. In addition, it is a mistake to apply styling gel directly to the baby hair. It should be applied to the hairline first and then to the baby hair to help you better shape the baby hair on the forehead. Finally, you can use a mouse tail comb instead of a regular comb, which can cause baby hair to have frizzy edges because the edges aren't sharp. The edge of baby hair can be better constructed by using rat tail comb. Repeat the steps to create the remaining baby hair after removing excess or frayed hair.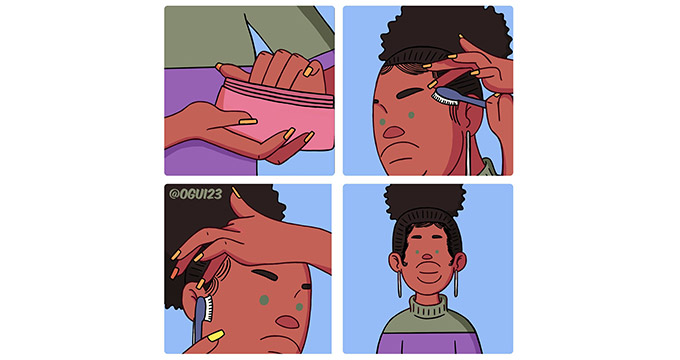 4. Dry hair
After completing the above steps, you can wrap your hair in a silk scarf and let it dry. To save time, you can also use a hair dryer to dry your hair. Be careful not to mess up your look with the hair dryer. You can dry your hair directly after the scarf is set in place. After completing this step, a perfect baby hair look is ready to be completed.
Last step
Once your hair has dried, remove the scarf from your head and the baby hair is set. Then you can trim your hair to your liking. You can use a rat-tail comb and a soft brush to comb your hair and trim off any excess long hair until it's trimmed to your ideal look.
Immediately after, you can use a hot comb to push your hair back along your hairline for a smoother look. Finally, spray the brush with the appropriate spray and comb the baby hair, so that the ideal baby hair is ready.
These are some of the easiest baby hair steps for beginners, but if you're good at creating baby hair, you can take on more complicated styles. Finally, if you don't have a suitable wig, Alipearl will offer you different types of human hair wigs. It will offer you a more beautiful and natural look, which is also very helpful for creating your baby hair. There must be a suitable look for you.