There's a reason the lace front wig is loved by wig wearers all over the world, for example it offers a realistic hairline without being particularly expensive. It is undeniable that lace front wig is a good choice for wig wearers. But for those who don't have enough budget but want to own a wig, the non-lace front wig is another good choice. In the following blog, Alipearl offers some ideas to help your non lace front wig look more natural.
What is a non-lace front wig?
Non-lace front wigs are made with all the same elements as lace front wigs, but the only difference is that there is no lace on the front of the wig. These types of wigs are generally less expensive and do not have a gradient hairline. This is why making the non lace front wig look naturally a challenging task. It is also called a capless wig (also known as a wefted or open cap wig) is one of the most common wig caps, used and loved by many wig wearers. The cap construction is made from wefts that are sewn together, with more space between each weft for breathability and comfort.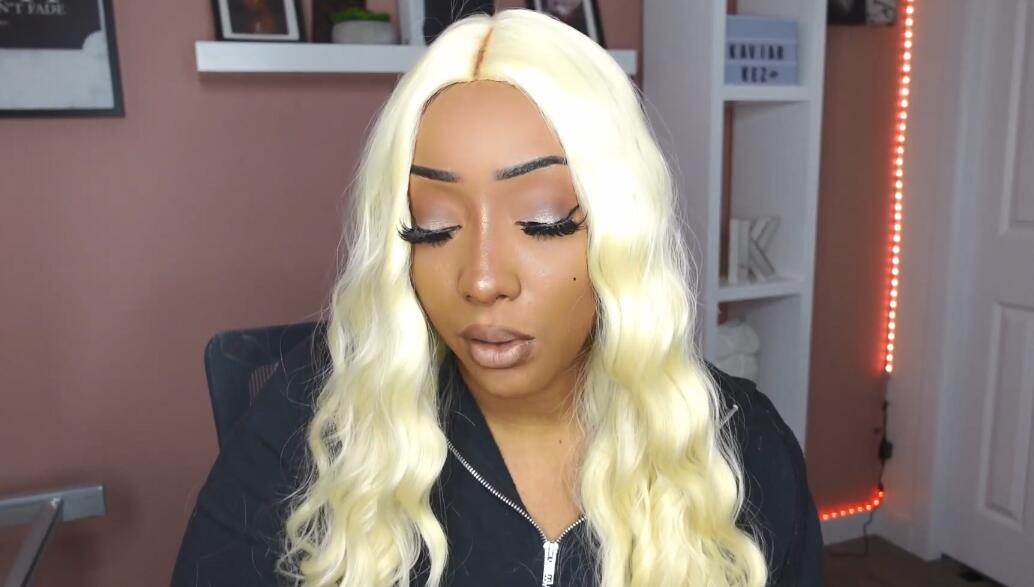 Why choose non-lace front wigs?
1.Affordable price
Non-lace front wigs are indeed a good choice for those who are on a budget but desperately want to own a wig. Compared with lace front wig, its price is a little lower, which can help you save a little cost. This is also the main reason why many consumers choose it.
2.Protect the hairline
Non-lace front wigs protect your hairline and scalp. Because Non-lace front wigs don't require glue to install the wig, this effectively protects the hairline. Glue is very harmful to the hairline and scalp, and it can even block pores and prevent hair growth. Glues and adhesives are not friendly to the scalp or hairline, which is why they are not recommended for frequent use on hair. Thankfully, the lace-free front wig comes with elastic straps to help you fit the wig seamlessly.
3.Easy to install
Unlike the tedious installation steps of lace front wigs, non-lace front wigs are easy to install and remove. For example, when your time is very tight, you can put on a wig relatively quickly. This will reduce the chance of you being late. You can also take off the wig quickly when you go to bed at night without worrying about spending a long time wearing the wig the next day. Lace front wigs are difficult to install because you have to trim the lace and make sure it looks perfect. This can be very tiring and time consuming, and you need to have the skills. But with this wig there is no need to trim the lace and it is very easy to install. If you're new and looking for a beginner-friendly wig that's easy to install, a non-lace front wig is ideal.
How to make your non-lace front wig look more natural?
1.Consider Cap Type
Even if you don't want to use a lace front, the style of wig cap you choose can make a difference in making your non-lace wig look natural.Here are three types of wig caps:
Wefted Or Basic Cap
These are the most common wig cap. While it is typically the most affordable, wefted wigs have less versatility, with the parting looking less natural the some of the other cap constructions. However, the wefts make this cap light and breathable so it's very comfortable for the wearer, especially in warmer weather.
Monofilament
Monofilament wigs are tied into the cap in sections using a sheer mesh cap so that the scalp is slightly visible through it ,this helps the parting look more like your natural hair. They also move more like natural hair than wefted caps, and you can change the parting whenever you'd like.
Hand Tied
These are similar to monofilament wigs, but each hair or fibre is individually hand-tied into the cap. Hand-tied caps are the most expensive but will have the most natural-looking movement.
2.Correct typing
After you have selected the perfect wig cap for your individual needs, the next step is to start. One of the most important elements to keep in mind when making a non-lace wig look natural is ensuring that the parting blends in with your scalp. If you have hair under your wig, you will need to part it in the same spot where you intend to part the wig so that your scalp is directly under it. The next step is to take a concealer that matches your skin tone and apply it to the part between your hair. This will make the wig appear as if it really came from your scalp and not from the hat.
3.Baby hair
Sometimes, you put on a wig and it looks amazing, but something is just a little off. Usually, the answer to that is baby hairs – natural hair typically has little visible baby hairs and wigs simply don't have these.This one is very dependent on personal choice because we know how annoying flyaway hairs can be. However, if you would prefer to have a few, there are a few things you can try. If you have natural hair under your wig (and it matches the colour of the wig, you could tease a few little hairs out from under the wig cap to act as baby hairs.Alternatively, you could trim a couple of wig hairs around your face to create a similar effect.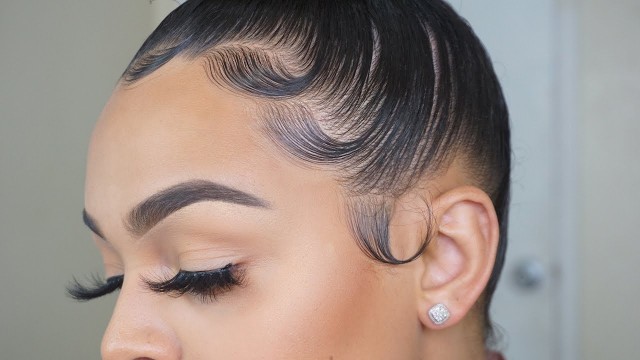 4.Wash the wig
To keep non-lace front wigs looking natural, keeping the wig clean is always essential. In this case, dry shampoo for hair extensions and wigs can help. When you spray the shampoo on your wig, make sure you touch every hair. After spraying, shake off the wig to allow the shampoo to evenly distribute, then lightly comb the wig with a comb. When styling your wig, avoid using hot styling tools as much as possible. If you must use them, make sure the heat is set to moderate.
5.Blow-dry your non-lace front wig
This can come as a surprise, but blow drying your non-lace frontal wig is also one of the best ways to make it look more natural. Blow drying your wig can add texture to the strands as well as reduce the shine that the wig may have. When blow-drying your non-lace front wig, make sure the blow dryer is set at the coolest option possible. Then go ahead and blow-dry your hair for a few minutes. Don't overdo it because you may end up damaging your precious wig.
That's how to make your non-lace front wig look more natural, of course a good wig will let you create a more natural effect, Alipearl products can meet your needs.