Fashion not only signals a time, it is an organization as same as a culture. It expresses people's emotions, life, and soul. Imagine you are standing outside after a rain storm, and you take a deep breath, it wakes you up with the pleasure of enjoying the rich, heady taste, you looked at yourself in the mirror and found that your long hair no longer fits your new look. Yes, it is time for a change!
Bangs backward and forwards in trends today, but they are here again, peculiarly blunt cuts straight across the forehead. Nowadays, bangs are more diversified, such as see-through bangs, curtain bangs, side-swept fringe, straight bangs, and so on. If you've been encouraged by changing your hairstyle, but are not quite sure what kinds of bangs to suit, this guide will help you pick the right type for your ordinary visage.
First, how to determine what kinds of bangs will suit your face shape? Correctly we can judge by the shape of your face.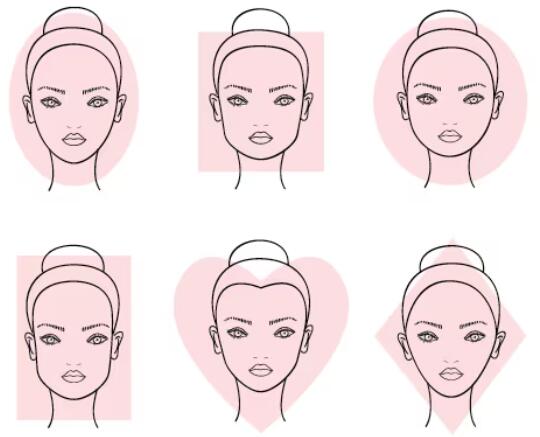 Longer oval shape
If you belong to this group Jenny suggests adding long bangs to visually shorten the distance from the forehead to the chin. Cheek-length layers will also help balance a longer oval shape.
Round face
Avert full bangs! The point is to open up the face and make it seem to be longer as a result of the lack of sharp angles. Curtain bangs must be the first choice! Also, people with dry hair are more suited to having see-through bangs. However, see-through bangs aren't for people with thick hair.
Heart-shaped face
If you have a heart-shaped face, congratulations! You are allowed to try to cut any kinds of bangs whatever you feel like. Romantic and fashion-forward French women have created a new kind of Fringe called the French Fringe, to better highlight facial features and contour for a look, whatever your hair is long or short, certainly worth trying.
Square face
Jenny recommends avoiding "sharp" cuts, like angled bobs or styles with blunt-cut bangs, which can emphasize an already-broad forehead and chin. Slanted fringe, which has always been known as "heartthrobs", is taboo for long faces, which will make the hairline appear too high and increase the longitudinal line, not only can't modify the face shape but make the face shape appear longer. So slanted fringe is a good choice.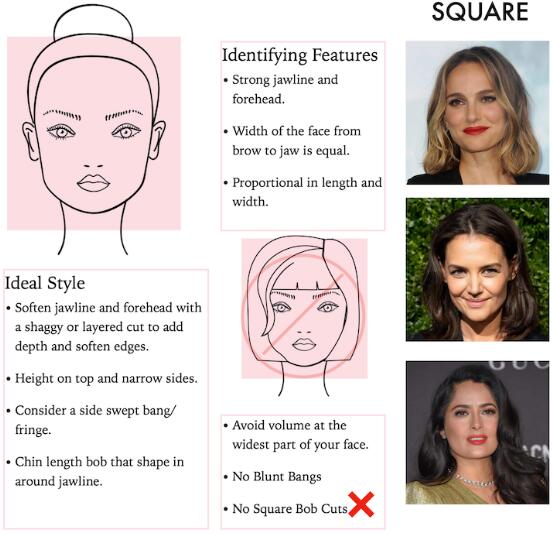 Conclusion
If you decide to have a bang, you also need to pay more attention to maintenance, because of the hair ride on your face, especially susceptible to dirt, oil, and perspiration, it is easier to get dirty. As a result, anyway, we are always trying to be more beautiful.