To follow the step of this age tightly, more people would like to try new things to change themselves. A beautiful wig becomes an optimal choice, especially colored wigs, which appeal to people's attention. And wearing a beautiful colored wig also is an effective way to change our mood. There are so many trivial things surrounding everyone every day, some people may need some new things to add color to their daily lives. However, there are many colored wigs on the market, and the Black Friday Wigs Sale is coming soon, in order to buy the favorite colored wig in this big promotion, some girls may be thinking about some questions: How to make the correct choice for colored wigs? How to choose a cheaper but quality wig? Today, this article takes everyone to learn more information about colored wigs and make the option for a beautiful wig.
Everyone is a different individual in this world. Everyone has different skin colors, different characters, different jobs, and different hobbies. There are so many factors that will affect everyone's choice of hair wigs. Today, some colored wigs are recommended here.
1.#4 Dark Brown Colored Wigs
There are two kinds of lace girls can choose from: Regular lace and HD lace. Regular lace is durable, and the price is more affordable. Another one is HD lace, which is delicate and suits all skin tones. Girls are free to choose what they want. For these people constantly appearing on informal occasions, like weddings, business negotiations, or meetings, #4 Dark Brown color will look more elegant, reliable, and comfortable. Of course, there is not just straight hair, girls can also choose another wavy, like body wave, deep wave, and others.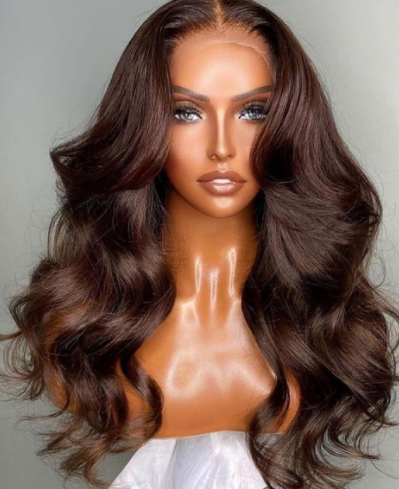 2.Highlight Wigs
The second wigs are highlight wigs, which arw the most hot-selling colored wigs. No matter how old, no matter what job, and no matter what personality, this wig will be suitable for every girl. It is the same as HD lace, a choice for every people. Here will introduce two kinds of highlight wigs. One of the colors is #P4/27 piano color. If girls don't know how to choose the colored wig and are confused about the colored option, this wig will be the best choice, because this color is very common but not outdated, a very classic one. And if only want to test this color wig, but budget is not much, there is a T-part lace wig with #piano color you can choose, the price is far lower than a lace frontal wig and closure wig, but the color is amazing as well. Another one is the Platinum Blonde Highlight color wig. It is a high-fashion colored wig this year. Compared with #P4/27 color piano wig, it has a shortcut bob wig choice. If someone asked which is the most popular wig this year, the Platinum Blonde Highlight color wig would be the choice for most people. Platinum Blonde colored wig combines classic and fashion elements, showing an unexpected charm.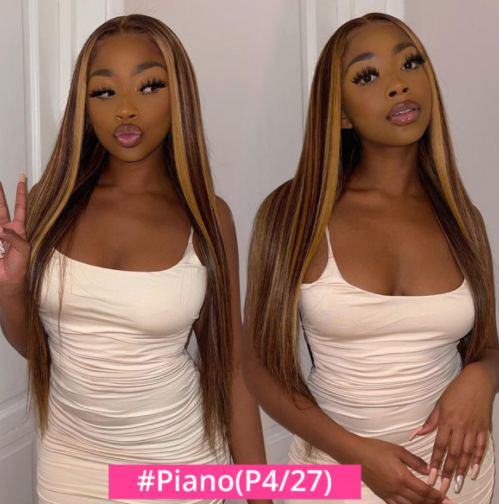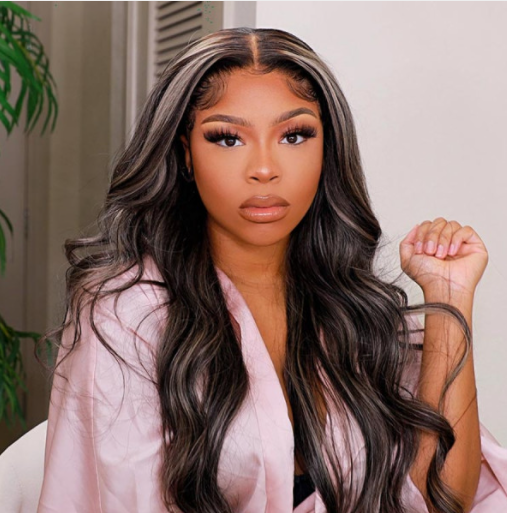 3.#99J Burgundy Colored Human Hair Wigs
The third one is a #99J color wig. Compared with other colors, #99J Burgundy color is more shining, which is a color full of vigor. There are different hair wavy textures can be selected, like straight, body wave, deep wave, and curly. Each wavy will bring a different feeling. People are used to wearing black hair, gray hair, or blonde hair. But #99J color hair will bring girls into a new world.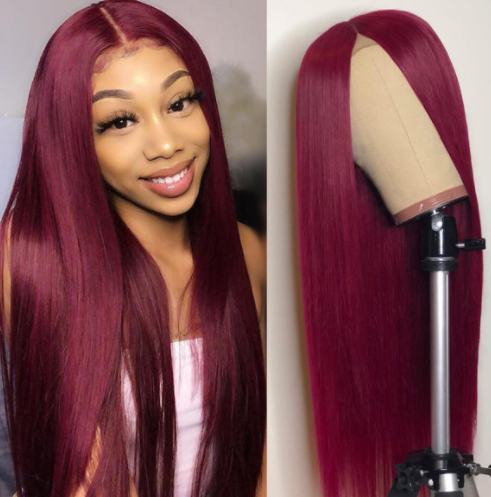 In short, after reading this article, everyone should have a certain understanding of the colored hair wigs they want. Don't hesitate, try new things, follow the step of the new age.Now the annual Black Friday Wigs Deals have kicked off, Alipearl Hair Company offers many discounts for girls:
1) Buy More, Save More
Over $159, Get Extra $8 Off - Code: PP8
Over $279, Get Extra $25 Off - Code: BF25
Over $499, Get Extra $50 Off - Code: BF50
Site-Wide, Get Extra6% Off - Code: ALIPEARL
All Wigs, Get Extra 8% Off - Code: APWIG8
2) BUY ONE GET ONE FREE
Buy Selected 4x4 Closure Wig,
Get One Free Same Length Curly Headband Wig
3) Over $101, Get $100 Off Coupon
CODE: BF100
*Available For Selected Wigs
If you have any questions, please feel free to contact us, we will try our best to help you and give you a satisfactory reply within 24 hours.
WhatsApp/iMessage: +8613303748706 Email: server@alipearlhair.com
(Please Notice: Because there is a big time difference between us, if we can't reply to you in time, we hope you can understand, and we will reply to your message as soon as we go to work.)