Compared with traditional hair weave, human hair wigs are more and more popular.This is because the hair wig not only saves you expensive installation costs, but also has the characteristics of simple installation and removal.Anyone can choose their favorite wigs, install and remove it at any time and any place.In order to better meet the needs of each customer, the sellers of wigs also provide various styles, various colors and various sizes of wigs.So, among these kinds of human wig, which one is more suitable for you? How to choose the best wigs for you?Today,we will write this blog to help you to choose a suitable lace wig.
1.Measure your head size correctly
This step is essential before you go to buy and choose a wigs. Because the hair wig is like a hat that is installed on the head, we first need to know the size of our head so that we can choose a suitable human wig.When measuring, you can take a soft ruler around your head to measure the head circumference, then measure the size from the top of the head to the ears, and finally measure the length from the top of the head to the bangs.As shown in the picture below: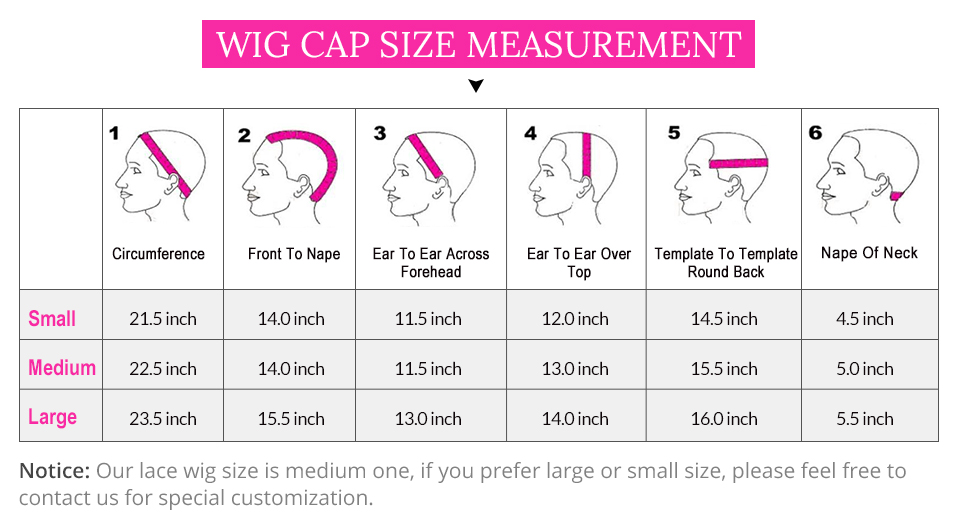 2.Choose a lace color that matches your skin tone
Usually.hair store will provide light brown, medium brown, dark brown, transparent lace and HD lace wigs.You can choose the best one to match your skin color.If you don't know which lace color matches your skin tone, you can also contact our customer service and send us your beautiful photos. Our professional customer service team will give you the best advice.
3.Choose your favorite wigs type
Maybe you are a bit at a loss when faced with a wide variety of human wigs. But please don't worry, I will give you some suggestions. If your personality is a pretty lady, you can choose straight hair wigs or body wigs; if you are more youthful and unrestrained, you can choose loose deep wigs or deep wigs.Of course,usually ,all kinds of human wigs are in stock all the time,you can also choose other kinds of wigs.
If you are tired of traditional lace front wigs,i also suggest you can try the U part wigs,lace part wig,headband wigs and fake scalp wigs,i believe they would bring more surprise for you.
4.Choose the right wigs length
A word often asked by many customers is: "I want a hair that reaches the waist, how many inches of human wig should I choose?"Don't worry,We will use pictures to show the different sizes of hair reach the different human body.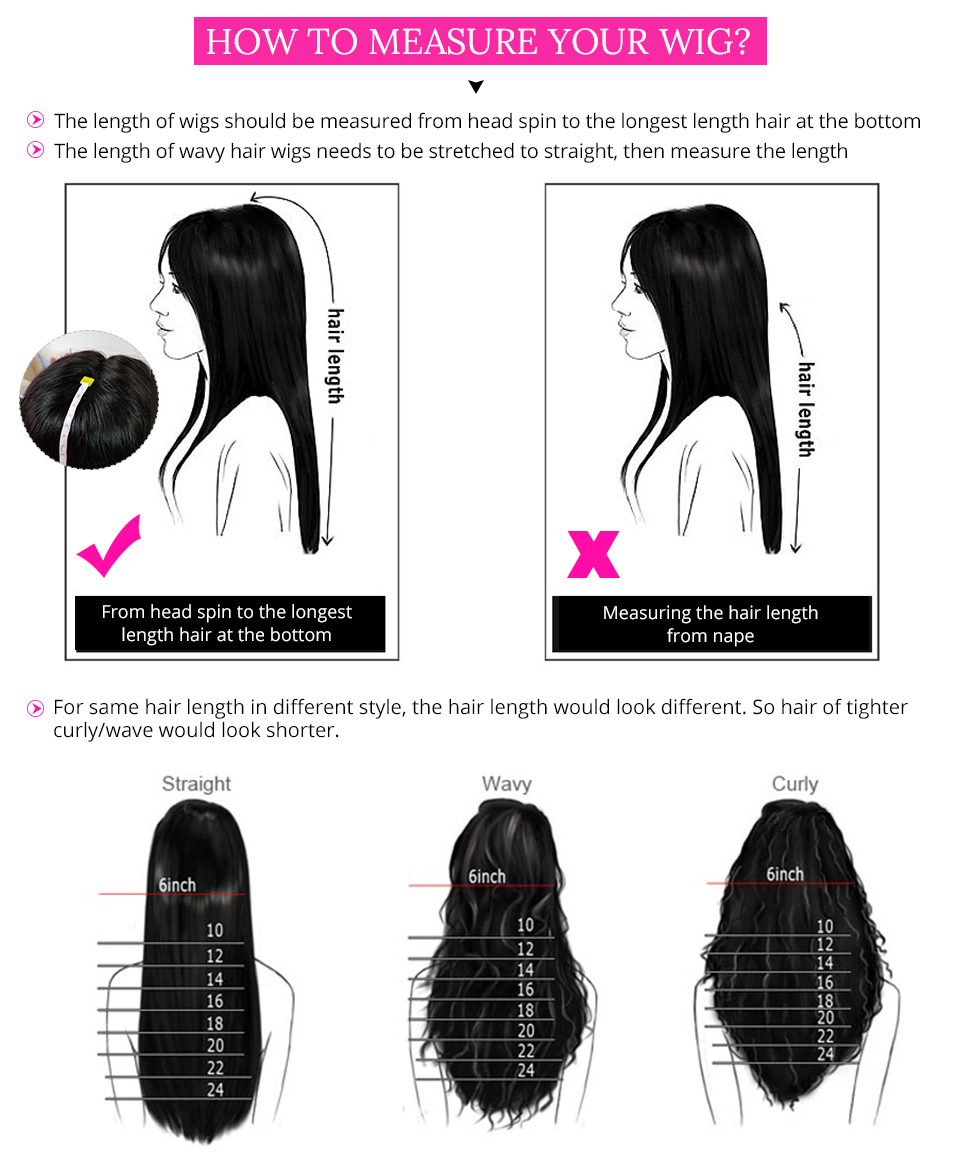 The above are the steps and suggestions we need to pay attention to when choosing a human wig. I believe that after reading this blog post, even if there are more types of new human wigs in the future, you will choose the one that you like best and suits you best wigs.