Short wigs are one of the most classic summer hairstyles, wearing it is not only fashionable, but also allows your neck and ears to get full ventilation, making people look more refreshing in the hot summer. Ali pearl hair is always in the forefront of fashion. Here we introduce some Ali pearl cool short wigs for summer. Take a look at Alipearl hair for women's short wig for summer that look great for inspiration for your cool summer' do.
No.1 Short Brown Wigs Straight Hair #4 Brown Bob Wigs For Sale
Summer is the world of short hair, so choose a suitable short hair wig that can bring you a refreshing summer, this simple but classic chocolate brown short hair wig can be well curled, stylish and beautiful style design, revealing a rare elegant temperament style, can make you look more sweet and raw in this hot summer, outline the fashion of women. This classic short brown straight bob lace wig is favored by girls in the summer, which including 10,12,14 inches length can meet different customer needs.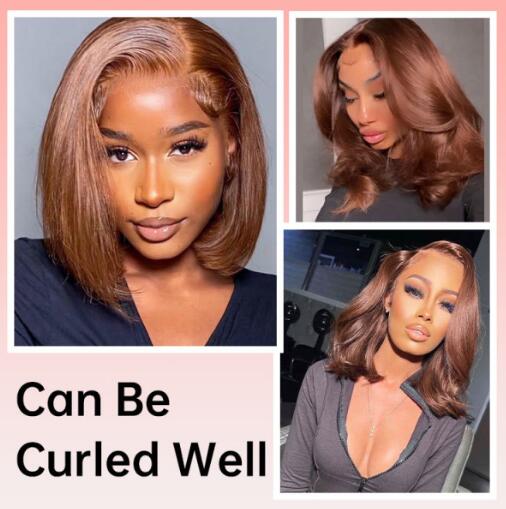 No.2 Light Mushroom Brown Hair With Blonde Highlights Straight Bob Wigs For Sale
For the summer, we believe that many girls will like this light mushroom brown short hair wig, its blonde highlight color has a clear and fresh feeling, can help you get rid of the dull and heavy summer, set off a woman's very new and beautiful appearance. In addition, wearing a short hair wig in the summer can also give you a romantic atmosphere, and the fluffy design lines have a brightening effect.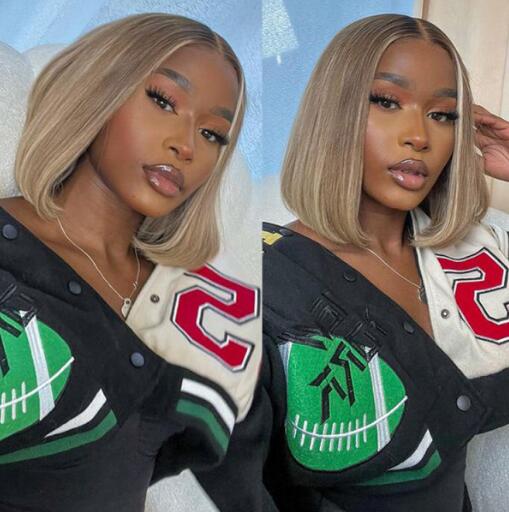 The above two short hair wigs are a classic explosion in hot summer, it is simple in the end of the hair slightly perm the inner button design can make the whole short hair appear more fashionable, so it is also the most popular short hair for summer girls, its fresh and sweet style is very suitable for young ladies. If you're looking for cool short wigs for summer, Alipearl hair short hair wig is a good choose. Buy your own cool short wigs for summer now!

COLUMBUS DAY SALE, UP TO 50% OFF!!
Available Alipearl Hair coupon code:
Over $99, Get Extra $10 OFF (Expired On Oct. 10), the code: SALE10
Over $199, Get Extra $20 OFF(Expired On Oct. 10), the code: SALE20
Over $299, Get Extra $30 OFF (Expired On Oct. 10), the code: SALE30
Over $399, Get Extra $50 OFF (Expired On Oct. 10), the code: SALE50
$299-$40, $399-$50, $499-$60 (Available APP, Download Now) APP40, APP50, APP60
Welcome to Alipearl Hair: Register to get Extra $8 Off and 200 points ( No Limited Time) Alipearl8.