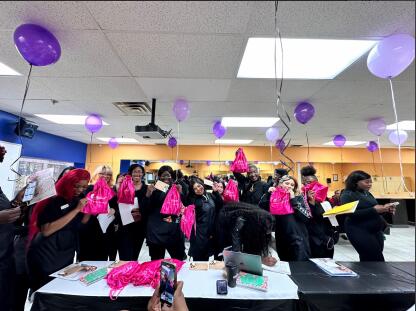 Caption: Current students at Empire Beauty School holding Alipearl gift bags they received at the event.
On September 26, 2023, the Alipearl U.S. team visited Empire Beauty School located in the heart of Manhattan, New York. Known as one of the largest cosmetology schools in the U.S., Empire Beauty School has trained some of the best beauty professionals around the country.
Our team had an opportunity to build relationships, recruit new talents, and promote the Alipearl brand to current students and beauty educators at the School.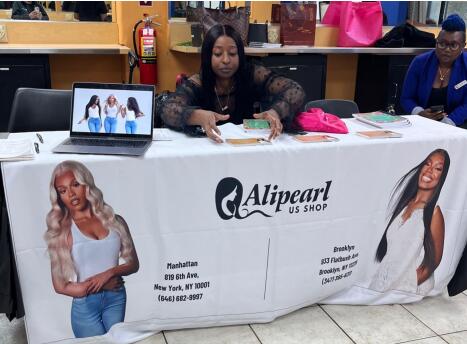 At the event, we gave out Alipearl-branded gift bags and notebooks to students. And our team spoke to students about the Alipearl brand, the company, and what makes our brand and products stand out. Through interacting with each student in-person, we were able to bring the Alipearl brand to life, helping us strengthen the relationship and build loyalty with our existing and potential customers.
We got an overwhelming amount of responses from students and educators who expressed interest in joining our U.S. team as a hairstylist and/or sales representative. Many students were also excited to work with us as a brand ambassador. Although many have already heard of our brand through social media and have purchased our products, they were excited to find out about our two physical stores located in Manhattan and Brooklyn. The Alipearl team is delighted with the turnout at the event, and we cannot wait to partner with more schools to promote our brand and build our growing U.S. team with the next generation of top beauty professionals!