We launched the new synthetic braid wig before. It has been loved by many customers. At the same time, we have received many inquiries from customers. "Do you have braid hair wig for human hair?" Although we are unable to meet the needs of our customers now, today also brings related good news. We launched a new kind of product, which's related to braiding hair—bulk hair!
What is Bulk Hair?
Bulk hair is a bundle of hair without weft, it is the most basic item in the factory. They are usually done by skilled craftsmen or manufacturers who do their own hair extensions. You can use it to produce many other hair extensions. For example : bundles, fusion extensions, tape ins as well as wigs and braid hair, among them, the most common method is braiding hair.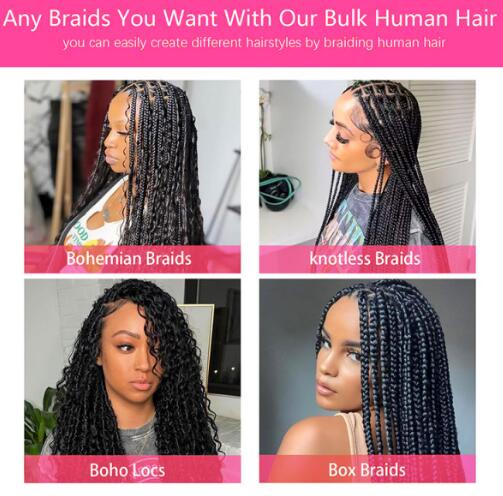 Benefits of Bulk Hair Extensions
Versatility: As we were just saying, we can get many other hair extensions via bulk hair. For example: braiding, fusing, or micro linking, allowing for a variety of styling options.
Natural Look: With no weft or tape, the bulk hair extensions can blend seamlessly with your natural hair. Whatever style of hair you want, it will have a natural look.
Cost-Effective: It is the most basic human hair in the factory, and the manufacturing processes of the manufacturer is less. Bulk hair extensions are more affordable than other hair extensions.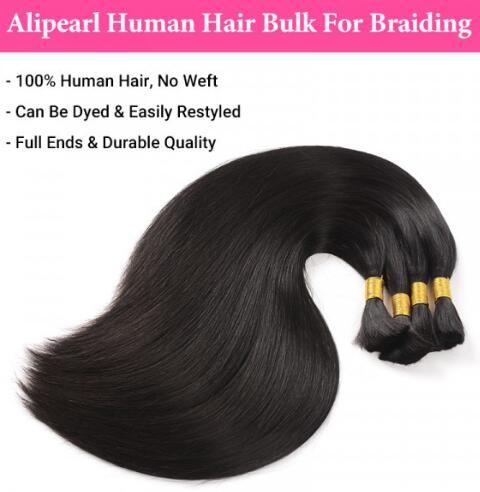 How to use bulk hair to braid?
Divide your hair into sections. It is usually necessary to divide one's hair into four sections from ear to ear and from forehead to neck. It can then be divided into smaller parts as needed. Then cut enough hair from your extensions to match your natural hair. Separate the extensions and place them in your natural hair to create three sections of hair. With the left and right extensions on the outside and your hair in the middle. Leave your natural hair on the left side and extend one section of extension to the middle. Repeat this movement, crossing each piece until your natural hair is interwoven in the human hair extension. Continue crossing until your hair is secure and has not slipped.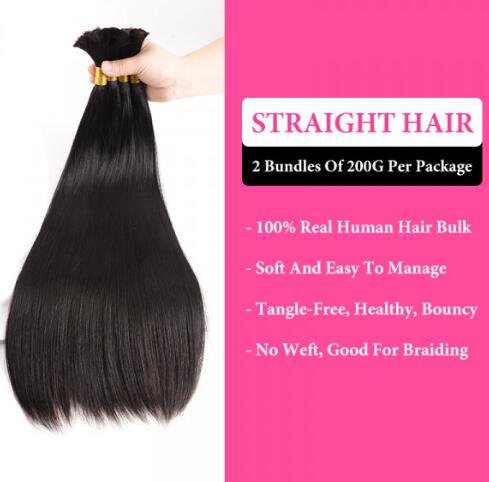 Where to buy Bulk Hair?
If you are going to buy bulk hair, Ali pearl hair is a leading wholesale supplier of human hair. We offer a wide variety of bulk hair options, you can create a lot of hairstyles, and our bulk hair is ethically sourced and of the highest quality, that ensure you receive the best product for your money. To learn more about Ali Pearl Hair's bulk hair options, please visit our website or contact us directly!