We usually speculate a person's personality by constellation, so have you ever considered the shape corresponding to constellation and personality? The 12 zodiac signs represent different personalities. It is interesting to judge a person's zodiac sign from his or her external image. The following blog will provide you with different styles of zodiac signs.
Aries - Straight Long Hairstyle
Long, straight, waterfall-like hair is ideal for Aries. Long, straight hair makes you look more energetic and bold. Also, wearing a beret with long hair will make you look younger. If it's hard for you to grow your hair long, a wig is a great way to get to your ideal look quickly.
Taurus- Long wavy hair
Taurus as a female leader, long curly hair is in line with the Taurus temperament, long curly hair will emphasize your soft face shape, make people look more sophisticated. If you don't want to show off your hair or feel the need to do something drastic, you can tie it up, which also shows off your delicacy. In addition, you can also use colorful hair accessories to increase your charm.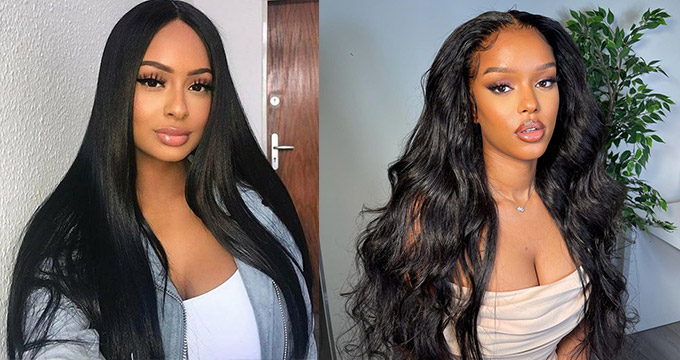 Gemini-Short Hair Wave
A short wave head is ideal for Gemini, and for wigs, the length should not be more than a quarter of the way down the back. At the same time, the hair style can reflect the Gemini girl more spontaneous, carefree, this will make the cheerful and outgoing Gemini girl more dazzling. So Gemini girls can show off their personality by wearing short, wavy hairstyles.
Cancer - Big Wave
The cancer girl's strengths are warmth, integrity, modesty and prudence. They are very calm in their problems and very delicate in their feelings. At the same time they are sincere, loyal, full of organizational skills, both patience and perseverance. The lightsome and elegant big wave hairstyle, can display cancer's personality charm to the maximum extent. If your personality is in line with the above, don't be afraid to try this style.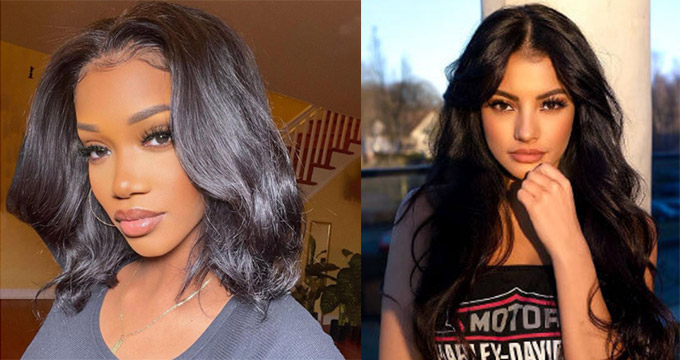 Leo-Messy short hairstyle
Leo girls are used to being the center of attention and are always the center of attention. They never keep a low profile. The more popular something is, the more they usually like it. The striking short, unkempt hair is perfect for a Leo girl. Only short hair can maximize your style. At the same time, you can also boldly dye your hair, which will make you more dazzling in the crowd.
Virgo - Long, naturally straight hair
Virgo girl represents gentle and elegant, a suitable hair style often makes you more prominent personality charm. Long, straight hair is perfect for a gentle personality. You can leave it shoulder-length or use a curling iron to curl it into a wavy shape, depending on your preferences. Try cutting the ends of your sideburns into different lengths so that they fall down naturally and are more feminine. And here's a little secret: separate your hair from the middle. This style will increase your menstrual flow.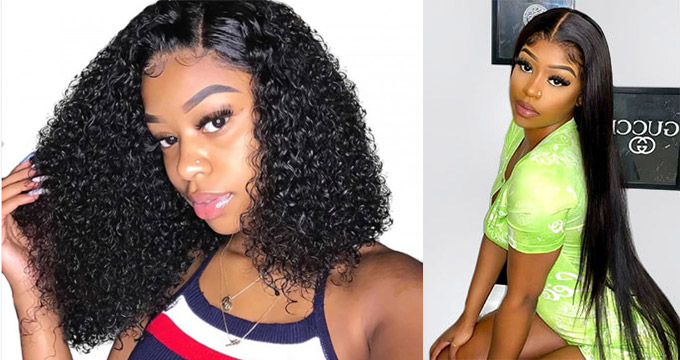 Libra - Medium Length Curly Hairstyle
Libra girls usually seek a sense of peace and harmony. They are good at talking and have strong communication skills, which is their greatest strength. Libra needs to get along slowly, in the process of getting along may be shy, belong to passive sign. However, the more time you spend with your friends, you will find that Libra girls are sincere and open to heart-to-heart. At the same time, Libra girls are naturally artistic, long curly hair style is very consistent with the temperament of Libra, and this style is not only easy to comb up, but also convenient for you to participate in various occasions.
Scorpio - Long Hair
Scorpios are energetic, passionate, jealous and possessive. One of the great things about Scorpio girls is that once they set a goal, they will go to great lengths to achieve it. If they lose sight of their purpose, they often find it hard to focus seriously. They like every day to be full. Mysterious Scorpio girl is very attractive, elegant long hair styling can set off your extraordinary bearing.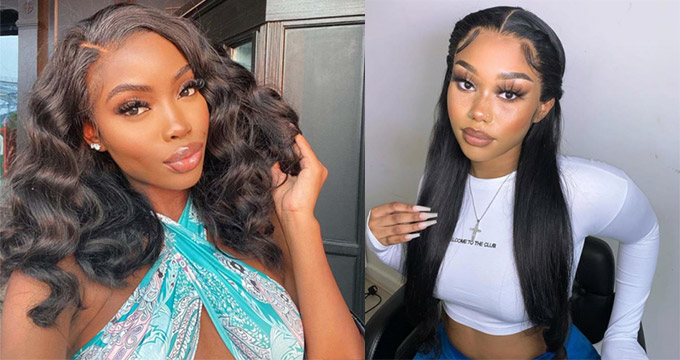 Sagittarius-Blonde Hairstyle
Sagittarians are optimistic by nature. They usually have a sense of justice, ambition and pursuit. They have unmatched persistence and passion for their careers. Sagittarius girls are open, straightforward, warm, humorous, and generally popular with everyone. Too much emphasis on elegance is not suitable for Sagittarius girls, long blonde hair is more suitable for their liberal characteristics.
Capricorn-Deep Wave Hairstyle
Capricorns usually have a chivalric heart of robbing the rich to give to the poor, have a strong sense of justice, in the face of bad things, usually will not stand idly by. They are usually very real and easy to get along with. They are those who are gentle in appearance but strong in character. Usually has great self-control and can distinguish between good and evil. A deep wave hairstyle suits the Capricorn.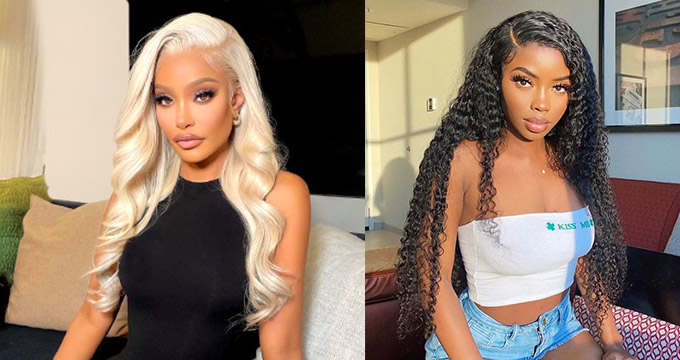 Aquarius---Long Brown Hairstyle
Aquarians are naturally kind and compassionate. But sometimes it's too good to see the evil. They are naturally cheerful and optimistic, full of curiosity about anything new, like innovation, and have a strong sense of individualism. Aquarius women are good at making friends and getting along well with people. Aquarius girls are naturally artistic, know how to dress and keep up with fashion. Long brown hair and curly hair look great on you.
Pisces-Black Wig With Blonde Highlights Streaks
Pisces is very sensitive and understanding. Pisces girls are naturally very perceptive and are very sensitive to the emotions of others. Because Pisces are more perceptive, they are able to respond quickly to the needs of others when dealing with them. Pisces have a spirit of sacrifice for others, they will have a fearless spirit of sacrifice for others, can sacrifice themselves for others. The Gentle Pisces girl is perfect for curly black and blonde hair.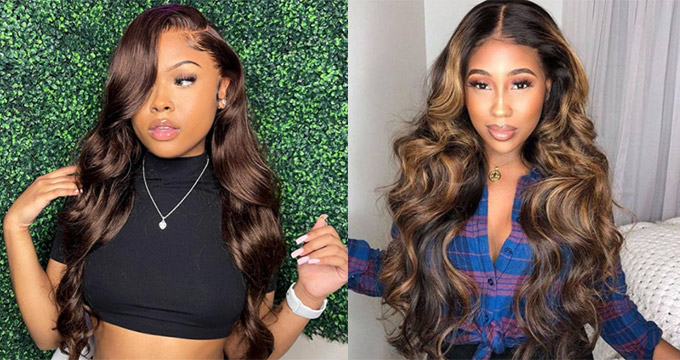 Do you have a crush on the 12 Constellation Hair Style recommended above? Alipearl offer you all of the above styling, if you feel in line with your image, you can enter the product interface to understand in detail.