Everybody knows, wigs are fashionable girl all the time indispensable dress up tool, wigs can achieve different style you, it can let you resemble when having a head of natural hair same beautiful self-confidence. But how to buy, how to wear, and how to care for the storage of wigs is very important. It's not just about buying a human hair wig that looks good, it's also about how you wear it and how you store it. This directly affects whether your wig looks natural and beautiful. There are many secrets to this process, and this blog will teach you some tips to make your wig look more natural.
Tip1:
Choose the right wig
Buying high-quality wigs can go a long way toward creating a natural look. Synthetic wigs and human hair wigs were the most popular choices, and they fit better with our natural wigs . They are not necessarily the most expensive; it is fitting that counts. Whether the color matches your skin tone and makeup, whether the size matches your head, and whether the texture of hair , synthetic wigs and human hair wigs will no doubt look very similar to your natural hair as long as you take care of them. The point to make here is that the right size really matters.
You can measure your head before buying a human wig, so choosing a wig based on the size of your head will save you a lot of trouble . Wigs come in many sizes , despite the fact that some wigs have an adjustment band inside . In order to choose a wig that will best suit you, it is necessary to take head measurements . You can use a cloth tape measure to measure the circumference of your head. Here are the main areas you need to measure:
1.Measure the length of your hairline to the nape of your neck
2.Measure the arc length from ear to ear along the top of the head
3.Measure the nape of the neck at the base of the hairline
4.Measure the radian distance between the temples from the back of the head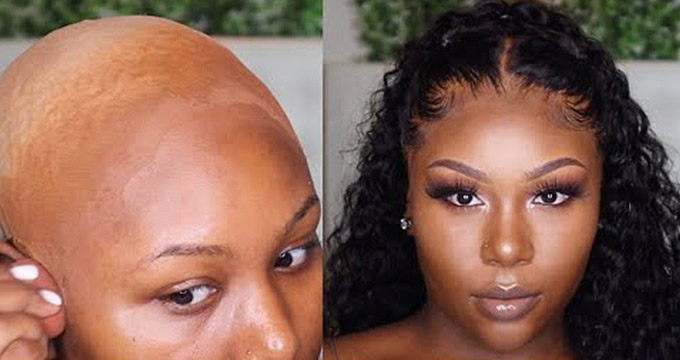 In addition, the lace front wig is highly recommended because it can create a natural hairline. It has a clear hairline from the top of the hair and has the effect of hair growing out of the top of the head. You can also trim at the front of the hairline to create the desired result. Keira Knightley also revealed that she suffers from hair loss and wore a wig at red carpet events, but no one knew she was wearing a wig until she revealed it. Which wig do you prefer, and which one makes you feel more natural, leave us a comment on the stage.
Tip2:
How to wear and adjust
It is important to flatten your natural hair before wearing it, as this will directly affect how natural the wig you wear will be . Using stocking caps and wig caps is one way to do this, but you can also choose a natural braid, rice fringe, low bun, etc. You can choose a way that you feel is relatively more suitable for your hair, more concise, more efficient . If you need a hair weaving tutorial, you can also follow our Alipearl hair and we will provide you with a tutorial.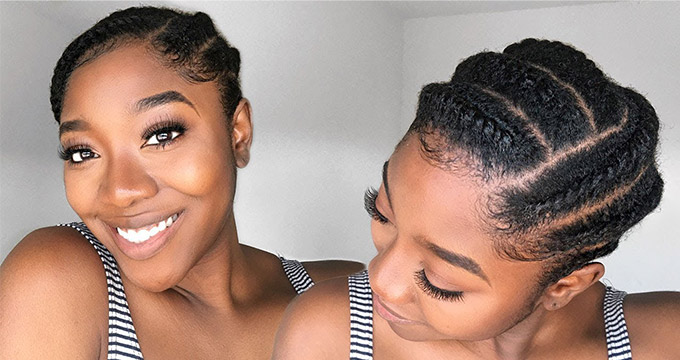 If you choose the right size for your wig, you can wear it with ease. The most important thing you need to do is align your wig with your natural hairline. If your wig doesn't align with your hairline, it will look strange and unnatural. Align your wig with your natural hairline, place it on your forehead above your eyebrows, and slowly pull your hair toward the top of your head, pulling it down as you go until it's at the back of your neck. Secure the adjustment strap while paying attention to the front hairline.
The hairline is an important part of making a wig look natural, so you can make adjustments to the hairline that you bought it for . The new wig has a thick forehead hairline, which makes it look unnatural. You can adjust the wig by placing it on the model's head or on your own . Use tweezers to start at the hairline near your ears and pluck hair at intervals, not too thick or too thin . Don't forget the back of your head and neck . Finally, you can use a foundation or concealer that matches the color of your hair and brush it evenly along the hairline. You can also dab the foundation or concealer that is close to your skin tone on the front lace with a brush or hand and mix it with the color of your skin to make the wig look more like your natural hair.
Finally, you can trim the lace and create baby hair with some pieces in the front. If you don't know how to trim baby hair, you can also follow our Alipearl hair, we will provide you with tutorials.
Tip3:
How to care
Even if the wig you buy is of good quality and even expensive, it can still look a mess if you don't take good care of it . So in the daily wear process, you need to take regular care of your wig maintenance, which will not only make it look natural , but also increase its life span and save you a small sum of money . Human hair wig is more commonly used , the price is not very cheap, I will give some tips on how to care for it: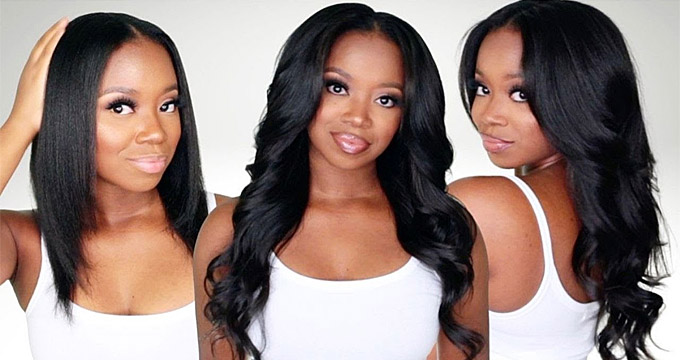 1.If you need a wig for a short time after use, place it on the wig head to avoid tangles and keep it in shape . If they will not be used for a short time , they can be stored in a wig box or wig bag after cleaning . For details , please refer to our other blog .
2.When cleaning your hair, avoid irritating chemicals such as salt water and hot water. Using mild hair products will help maintain the texture and shine of the wig .
3. In addition , the hair needs to blow dry after cleaning , in the use of hair dryer and other heating appliances must pay attention to , in the hair semi-dry state of the use of hair dryer , the use of 5-10cm from the hair . Hair styling heating appliances also need to pay attention to , human hair wigs can not be heated too high , which will cause damage to your wig .
If you follow these steps to choose, wear, and care for your wig, your wig will be protected and will look natural for a while.