Hair grade / Hair material difference:
❖8A- 9A Top Sales Hair Bundles Product: Smooth, Silky, stable inventory restock. (Same quality as the product on Alipearlhair.com)
Bundles can be colored with up to 20V
❖ 9A+: Single pieces hair is thicker than 9A, limited inventory.
Bundles can be colored with up to 30V peroxide.
❖ 10A+: CHINESE HAIR: Single pieces hair is much thicker than 9A, usually is for the clients who have very high expectation for the hair, and if customers need to dye the hair to very light color, for example 613# color, pink etc., then need to refer customers this hair, for this 10A+ hair, it's almost ZERO complaints. So always ask customers how they would like to during with the hair, will they dyed or keep the original color, or how they like the hair feeling(full/silky/thick, etc) are very much important and basic before selling the products!
Bundles can be lightened as much as 2x, w/up to 40 V developer to achieve the highest lift of the 3 grades
Advise to clients' retail and wholesale wanting to create high-end balayage, Ombre, heavy highlights, etc. (price points are higher but results are remarkable)
❖ 12A: Double drawn hair (every piece of hair is the same length), very thick feeling.
Bundles can be colored with up to 25V peroxide.
*Professional color brands and or toners can be used to achieve desired results
*add high-lift developer w/desired level peroxide according to information above, mix thoroughly.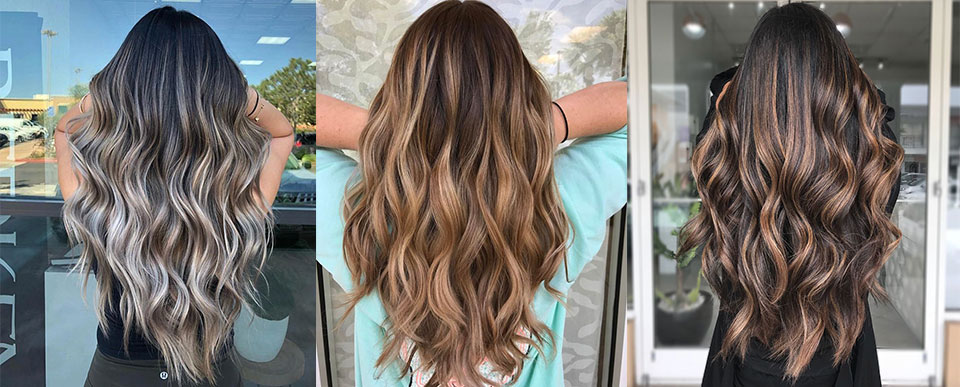 CLEANSE:
Shampoo hair no more than 2 weeks to keep hair fresh and flowing. This will allow the hair to have movement, remove excess oil and have the most natural look when shampooed on a regular basis. A shampoo bath can be done to cleanse the hair.
If the hair has heavy build up a shampoo is needed
○ -The 1st shampoo should be done with warm water and clarifying shampoo to remove all the old product in your human hair wigs (hair spray, outside debris, conditioner from previous shampoo, etc).
○ The 2nd shampoo should be done with "sulfate and paraben" free shampoo. When performing the shampoo do not approach hair abrasively, simply make a hair bath in a small container, dip hair in/out while adding shampoo directly to hair from the bottom.
Pre-soaking hair removes any unwanted product on new or used hair. This also allows the cuticle to be less resistant to the coloring process.
COMBING THRU HAIR WHILE WET: best tools to use
Small tooth comb - should be used only on straighter hair, NEVER on curly hair
Wide tooth Comb - can mainly be used on curly hair, but any texture (least amount of teeth is best especially for curly textures)
Wig brush- Do not brush with a regular "doobie style" brush that has the bulb on the tips. A brush with thinner, more flexible teeth or loop brush is ideal for any type of Human Hair Lace Front Wigs.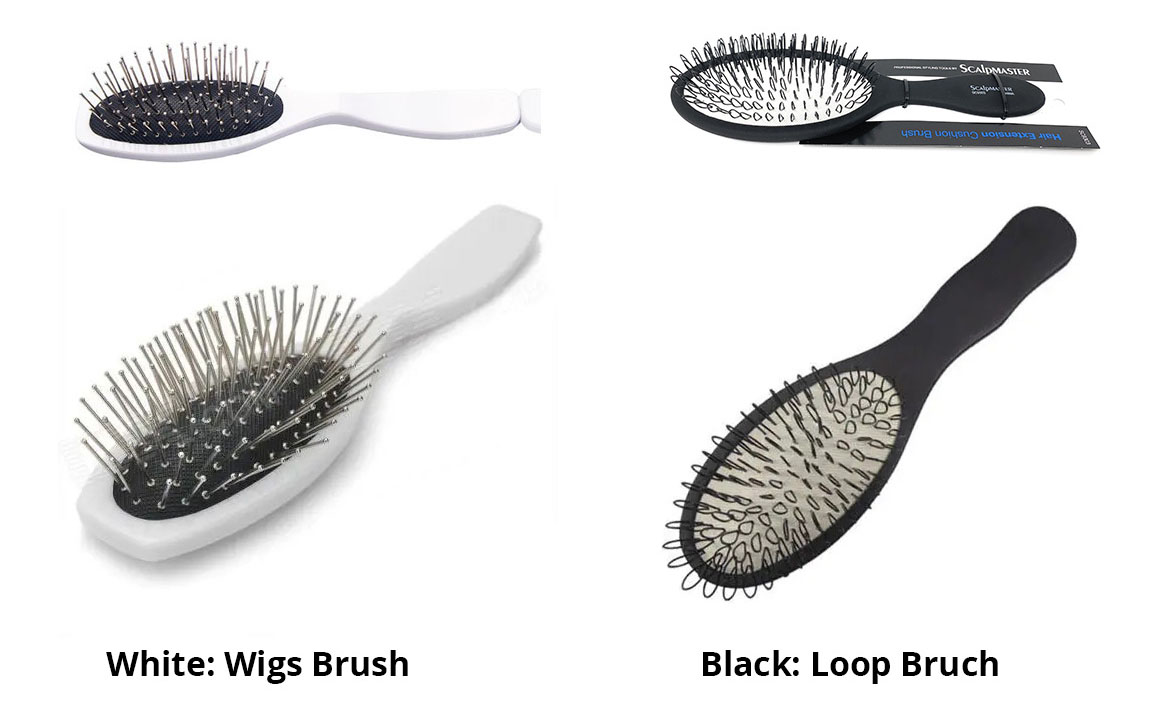 *If hair tangles hold the hair wigs or bundle in two hands, dip in/out of water in up /down motion. The hair will naturally detangle itself (alway advise customers to comb thru before emerging into water), squeeze excess water out of hair, drain water from the bucket, add clean water and rinse hair again, until shampoo is completely out of hair.
CONDITION:
When rinsing out conditioners always finish with cold water to close the cuticle of the hair.
Leave-in conditioner, can be added while the hair is wet, hang to drip dry to avoid blow drying if possible. Hair dries quickly when hung dry.
BLEACH BATH or Soap Cap:
A gentle way of lightening hair.
Formula: The desired volume of…peroxide (20, 30, or 40V depending on hair grade) + lightener + regular non-sulfate shampoo in a color bowl. Place hair in a basin, pour in mixture and fully cover the hair you want to lighten making sure all hair is completely covered.
Let stand, keep checking until desired results are achieved. Yes! this can be done 2x if necessary. The higher the volume the quicker the hair will lighten, this will not turn as fast, this would be a much gentler approach to lightning opposed to only using bleach and peroxide.
A customer can be satisfied with the outcome of a bleach bath...if so, a finishing suggestion would be to create a bath with purple shampoo, let hair stand in a water mixture for a few minutes to remove the brassiness. Proceed w/ conditioning
ADDITIONAL COLORING TIPS:
When lightening dark hair (level 1-5) to lighter shades (level 6-10) to help eliminate red undertones, advise customers to use Matrix Dark Envy shampoo (green in color)
Red CANCELS out green in color
As the 1st shampoo after coloring this shampoo will assist to cancel the red color, then the customer can proceed w/ next shampoo.
Over time colored hair may tend to be more fragile especially the blonds. It's important to keep conditioned and be more delicate with the handling of this hair (#613).
When lightening dark hair (level 1-5) to lighter shades (level 6-10) to help eliminate brassy undertones, advise customers to use purple shampoo.
As the 1st shampoo, after coloring this shampoo will assist to cancel the brassy undertones then the customer can proceed w/next shampoo.
DISTRESSED HAIR: tips
In a bucket, add laundry detergent (clear detergent for lighter colored hair) to warm water, lather, add-used distressed, detangled hair, drain and drip dry at least 50%, then start the coloring process.
This tip is ideal for hair that has been thrown in bag untamed...you will often see customers pull hair out of a bag and will state:"my hair is tangled or matted"
This is the detangling technique you would advise, you would the advise, then to follow #4 under "How do I store my wig unit properly".
Pre-soaking hair removes any unwanted product on used hair.
RECOMMENDED SHAMPOO PRODUCTS:
Matrix Dark Envy Shampoo, removes red tones from hair.
Purple shampoo or mask, any brand, removes brassiness and yellow from blond hair.
* Always use sulfate and paraben free shampoo that has a low pH for regular shampoo
RECOMMENDED CONDITIONER BRANDS
Most lotion based conditioners work best in the hair, especially curly, apply from roots to ends while hair is wet.
How to: Squeeze excess water, add product, comb thru,allow to drip dry.
**If the hair looks or gets stiff while hanging dry, simply shake the wig or bundle, comb thru and the hair will instantly soften up.
RECOMMENDED MAINTENANCE PRODUCTS *for daily use and the texture hair
❖ Matrix - Curl Please (curly textures)
❖ Paul Brown Hawaii - Stay straight (all 9 textures)
❖ Devacurl (curly textures)
❖ Nairobi foam wrap (all textures)
*Dry shampoo, It's not an ideal product for darker colored hair, it will leave a white cast onto the hair. It may be OK for lighter colors such as high blonds.(613#)
TOOLS THAT CAN BE USED ON HAIR
Steam flat iron: which is best for after shampooing the hair, this tool adds moisture back into the hair. A regular flat iron with ceramic or tourmaline heat can be passed over the hair
Ceramic & tourmaline iron: best (up to 450 fahrenheit/350 - 400 degrees fahrenheit for colored hair
Wand curler
Rollers (various types)
Ceramic blow dryer
Curl formers
Flexi rods
RECOMMENDED HAIR COLOR BRANDS
Professional
Wella
Chi
Redken
Kenra
Guy Tang
Pravana
Pravana Vivids
Retail (Sally's best location for varied product selection)
Wella (better suggestion for blonds and toners) such as T14 & T18 for toner suggestions on # 613
Adore
Clairol
To list a few.....
DAMAGED HAIR?
Long term use, dry hair, sun damaged, chlorine exposed, salt water exposed add "Olaplex #6" to clean damp hair, hang hair to dry.
SHEDDING?
hair will have "loose" hairs, this does not mean the hair is damaged, remember it starts out strand by strand and is constructed on a weft or ventilated in unit. It's normal for "loose" hair to come out of the unit, simply pull out and proceed with shampooing.
CLEANSING OUT OLD PRODUCT?
Shampoo hair in clarifying shampoo to thoroughly remove old product, then proceed w/ regular shampoo.
COLOR STAIN?
Let hair stand in cold water to lock in color... the longer the better. If the water is still very dark in color, drain, and set hair in a new basin of clean cold water Water should be at least a clear color before moving forward, then condition.
MATTED HAIR?
When the hair is clustered in a web like pattern with a thick knotted feel to it. Depending on the severity of the matte it can come unmatted with patience and a bit of slippery thick conditioner. A combination of a comb and metal wig brush may be the best approach hair and to start from bottom up with a using short quick strokes. Never approach hair in hacking motion from the middle of the bundle or wig unit... (patience please), as this will cause more hair to unnecessarily come out and more tangling.
TANGLED OR TANGLED HAIR?
To prevent hair from tangling, always be sure to shampoo the hair no longer than 2 weeks.This allows for product to be removed out of the hair and for the hair to have a fresh start. Remember, even though this hair is not attached to the head, the hair needs to stay clean to allow for free flowing tangle free hair.
The hair still consists of a cuticle (most important of the hair to take color, product, reflect light, and to heat for styling). Conditioned well treated hair will allow for the hair to be tamed more manageable during wear. The cleaner the hair w/less built up product, the better the hair will respond.
WEFTs COMING APART?
Use a very thin layer of weft sealer, If too much weft sealer is used it will completely destroy the weft-making it bulky w/ buildup.