Most people think that blond hair is only for white people , but this recognition is wrong and biased. Some women with chocolate skin may wear blonde wigs better than other hair colors . The definition of blond hair is very broad, and it can be gray-blonde, white-blonde, or just plain blonde . Actually no matter which color number, had wig you can heartily bold try , by experimenting, you can find the best hair color for you . The following blog will simply provide you with some blonde hair related knowledge, with some models wearing effect pictures to tell you how blonde hair is suitable for women with Chocolate skin color. In addition , we will recommend two most popular blonde hair in Alipearl for you.
Shallow color is more suitable in summer, the light color that transparent feels strong is able to increase a kind of empty inspiration. Blonde is a more summer-friendly than black , this light and clear hair color will instantly refresh your summer days.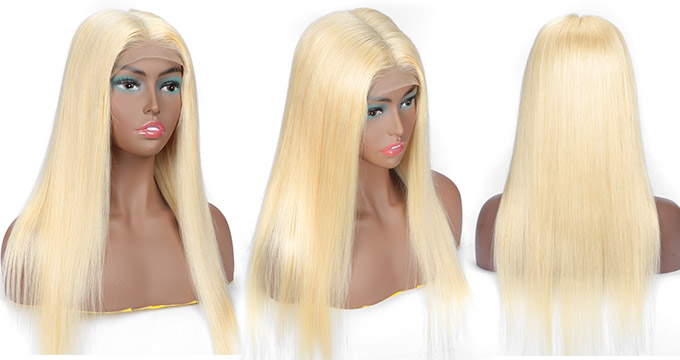 Beauty comes at a price, however, if you're experimenting with your natural hair, and your hair color is dark, fading it down can cost great damage to your hair. Although it is the star that notices hair to maintain very much at ordinary times, a lot of time also cannot afford to make so. So before you make decision to dye your hair, ask yourself if you can afford to damage your hair.
Kim Kardashian had to dye her hair in platinum during Paris fashion week a few years ago, yet stylists recommend that only two or three shades of color be faded for the depth of the hair's color, but she still try darker color by 4-5 degrees for work. Later, Kim Kardashian said the dye had had the desired effect, but it did a lot of damage to her hair. She says it's part of her job, so she has to do it.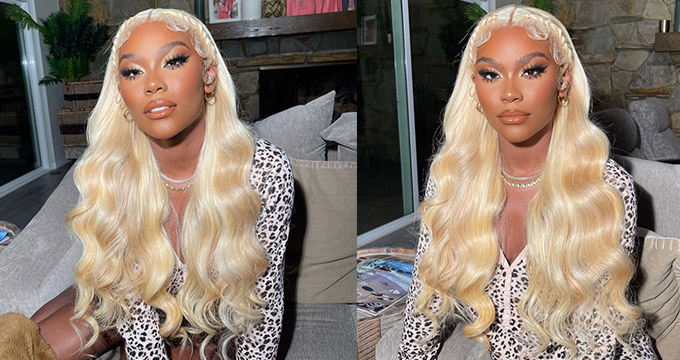 It doesn't have to be that expensive for the average person to get the perfect blonde hair, but a wig makes it easier to get this color without damaging your natural hair. Using a wig is more of an investment than dyeing your natural hair, a low cost and high return investment because you can save on expensive natural hair treatments and still satisfy your desired hair color. Using a high quality human hair wig and extensions to get sun-drenched blonde hair.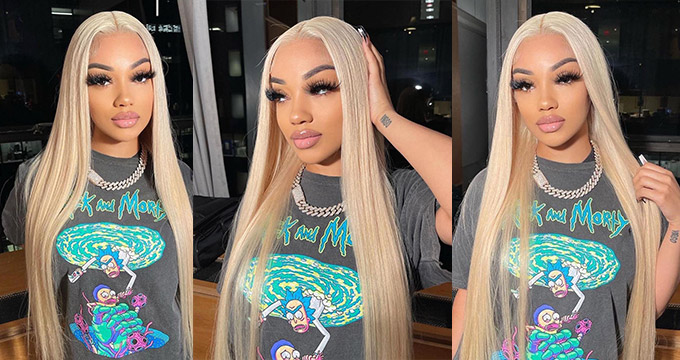 Blond hair wig recommendation
Having mentioned the drawbacks of direct hair color and the beauty of blonde hair, here are a few blonde hair wigs you can choose from. I've divided them into two parts: length and color for your reference. If you feel suitable, you can directly click on the product to enter Alipearl Hair for purchase.
1.Length
Blonde Hair Short Bob Wigs, if you choose the right size, should be about the same length as your neck, flush with your shoulders. Blonde hair and the right length will make you look sharp, Please believe, if you work in the workplace, you will be seen as a strong woman. And in summer, you'll feel cooler.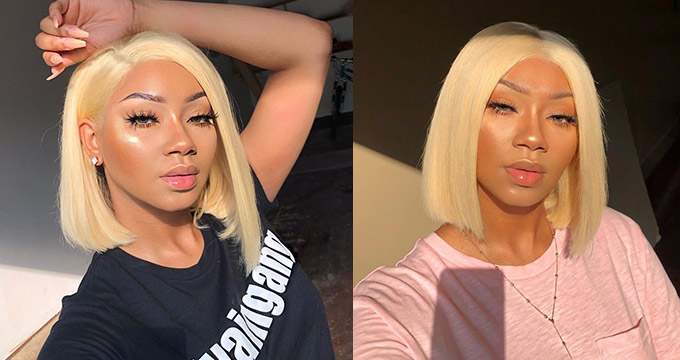 For long blonde hair, it gives a more stylish feel. Walking on the road because of its bright colors and elegant long hair may attract more attention in crowded , as the "blonde" image is known. When it comes to long hair, you probably have two choices, one is straight and the other is curly. For straight hair, you can weave as much as you want, but to some extent we don't recommend using heating tools as often as you want, as this can cause damage to the hair. Of course, if you must use a heating tool, take good care of it to maintain its shine and texture, or I would recommend buying a different curl. You can learn about the specific curl in the Alipearl Hair product interface.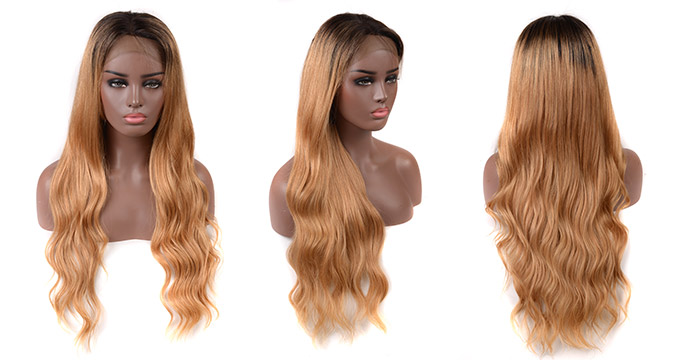 2.Color
Blonde wigs also come in a variety of colors, some relatively dark and some lighter. You can try whatever you like best. Here are two colors from Alipearl Hair, #613 Blonde and #27 Honey Blonde. #613 Blonde is quite light in color. Your hair will shine when you walk in the sun , it gives you a cute, stylish feel . The color of #27 Honey Blonde is a bit darker, it's kind of a honey color, give a person more stable feeling. If you want to try a light blonde and don't know how to pick a color number, you can start with these two. In addition , pay attention to Alipearl , here will often offer your ideas how to protect your precious wigs .